Joe's Pet Meds


Ratings & Reviews
Care To Give Us A Feedback?
Write a review here and let the world know what you think about our service, prices, product range or shipping.
If you would like to review a specific product then please search for the product you would like to review and place your review on that page instead.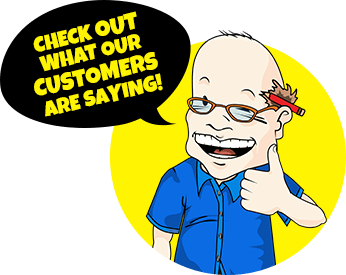 Bravecto Chewable for Dogs
Bravecto Chewable for Dogs
Benefits:
•One chew is effective for 12 weeks - nearly 3 times longer than monthly doses
•Starts working within 2 hours to kill fleas and treat and control ticks
•No more monthly dosing, messy topicals or fussy collars!
•Tasty oral chew your dog will take as a treat
•Unlike topical applications, there's no need to separate pets after giving your dog Bravecto
Style Number: BRAVEC-CONFIG
Product Detail: Bravecto Chewable for Dogs
Bravecto is the first oral chew to provide up to 12 weeks of protection against fleas and ticks. One chew provides broad-spectrum and long-lasting protection that starts to kill fleas within 2 hours and controls 4 tick species (black-legged tick, American dog tick, brown dog tick, and lone star tick). Bravecto eliminates current flea infestations and prevents new ones from developing for 12 weeks.
With one chew, Bravecto is easier to give and less to worry about for you!
For: Dogs and puppies (over 4.4 lbs and 6 months of age or older)
How it works:
After giving your dog Bravecto, the medication quickly reaches tissue fluids under your dog's skin. When fleas and ticks feed on your dog, they ingest Bravecto and die.

Bravecto kills fleas, prevents flea infestations and kills ticks (black-legged tick, American dog tick, and brown dog tick) for 12 weeks. Bravecto also kills lone star ticks for 8 weeks.
---
---
Bravecto Chewable for Dogs
Ratings & Reviews
Based on
63
Review(s)
Most Recent Reviews
Great
Written by
Mike
Jan 06, 2016
Great Product, haven't seen an adult flea on my little girl in a couple days since I give her the tablet. Defiantly getting these for my bigger dogs.
Chewables that my dogs love
Written by
Lohan
Aug 17, 2015
A great way of treating ticks and fleas on my dog's coat. My dogs love Bravecto and they considered it as a treat. Little did they know I'm giving them medicines.
Great product
Written by
LT
May 10, 2015
This seems to work great on my dogs. I like that it is a 3-month treatment, which makes it an excellent price. The only thing I don't like which is true of all the treatments is the ticks still need to bite the dog in order to die, which means they are still carrying ticks on them until I find the tick and remove it. Joe's Pet Meds first shipment never arrived, and when I emailed them about it, they immediately sent another shipment which was AWESOME! I will continue to buy from Joe's. Love great customer service.