Joe's Pet Meds


Ratings & Reviews
Care To Give Us A Feedback?
Write a review here and let the world know what you think about our service, prices, product range or shipping.
If you would like to review a specific product then please search for the product you would like to review and place your review on that page instead.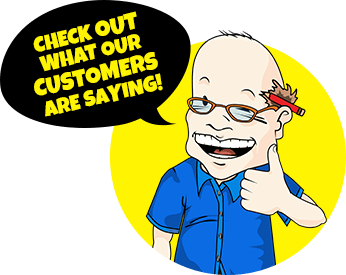 Bravecto Chewable for Dogs
Bravecto Chewable for Dogs
Benefits:
•One chew is effective for 12 weeks - nearly 3 times longer than monthly doses
•Starts working within 2 hours to kill fleas and treat and control ticks
•No more monthly dosing, messy topicals or fussy collars!
•Tasty oral chew your dog will take as a treat
•Unlike topical applications, there's no need to separate pets after giving your dog Bravecto
Style Number: BRAVEC-CONFIG
Product Detail: Bravecto Chewable for Dogs
Bravecto is the first oral chew to provide up to 12 weeks of protection against fleas and ticks. One chew provides broad-spectrum and long-lasting protection that starts to kill fleas within 2 hours and controls 4 tick species (black-legged tick, American dog tick, brown dog tick, and lone star tick). Bravecto eliminates current flea infestations and prevents new ones from developing for 12 weeks.
With one chew, Bravecto is easier to give and less to worry about for you!
For: Dogs and puppies (over 4.4 lbs and 6 months of age or older)
How it works:
After giving your dog Bravecto, the medication quickly reaches tissue fluids under your dog's skin. When fleas and ticks feed on your dog, they ingest Bravecto and die.

Bravecto kills fleas, prevents flea infestations and kills ticks (black-legged tick, American dog tick, and brown dog tick) for 12 weeks. Bravecto also kills lone star ticks for 8 weeks.
---
---
Bravecto Chewable for Dogs
Ratings & Reviews
Based on
63
Review(s)
Most Recent Reviews
Good product
Written by
RW
Jul 23, 2016
Used this product for over a year and I am very pleased with it. My dog is an outside dog and we live in the country so he travels around. I have told neighbors that have flea and tick problems with their animals about this product, so I think that shows further how good the product is working. My dog is around other dogs with fleas and ticks and the only ticks I have found on my dog are dead which are very few. My dog has long hair.
bravecto would rate this
Written by
JANET SHIRA
Jul 10, 2016
LOVE THIS used it for the first time and have not seen a flea on our dogs since..
Bravo! Bravecto
Written by
LL
Jul 07, 2016
Amazingly effective and gentle medication. My little morkie is so sensitive to medications, yet tolerated Bravecto extremely well...no indications of any upset or unwanted effects whatsoever. And no signs of any fleas or ticks ever...thank you Bravecto!!! Also, no one comes close to Joe's prices...thank you Joe!
Works great. Best pricing
Written by
Tx mom
Jul 04, 2016
My vet originally prescribed this when our puppy for mange. Worked in less than 2 weeks. Our dog had no issues eating the tablet chew. Works for 3 months!! AND half the price the vet charged for it. Replaces his monthly flea/tic med and keeps mange from coming back. Wish I'd found it sooner. Thanks Joe Pet Meds!
Works
Written by
pet owner
Jun 14, 2016
Works good if not better than other flea/tick control products I've tried. Been using it almost a year on my 12 and 14 year old small dogs with no ill-effects; Recommend. One note though, this product does not repel fleas or ticks, they have to bit the dog for the medication to take affect. It does finish the little buggers off nicely once they attack.
Bravecto is the greatest!
Written by
Nana
Jun 08, 2016
I have used many topicals on my 3 dogs and they work, but not perfectly. This is AMAZING! I'm so happy that it exists, and works for the 12 weeks, as promised.
Flea and tick for dogs
Written by
Sue Holland
Jun 07, 2016
This is one of the best products we have used. We have tried a lot of different products, whick a lot were good, but nothing compairs to this. We will continue to use Bravecto and hope that it continues to be as good as it is now
Bravecto is #1
Written by
Jackie
May 05, 2016
I have used Bravecto for over 2 years. This is an amazing product. I have tried less expensive products but they never worked. Bravecto has left both my Chocolate Lab and German Shepherd free of ticks and fleas! An amazing product I would highly recommend. My dogs have never had a negative reaction to the product and enjoy eating the tablet which appears to look like a treat.
Great Product
Written by
Ashley
Mar 28, 2016
I use Bravecto for my bloodhound and bassethound and have had no issues.
Just Like It Said!
Written by
Misty B.
Feb 05, 2016
The product works just as it said. I had missed a dose of drops and Minnie got fleas soon after. I tried this product instead. She gobbled it up like a treat and a couple hours later, I gave her a bath and the fleas were dead. This is now my product of choice now and I only need to give it to her every 3 months.