Joe's Pet Meds


Ratings & Reviews
Care To Give Us A Feedback?
Write a review here and let the world know what you think about our service, prices, product range or shipping.
If you would like to review a specific product then please search for the product you would like to review and place your review on that page instead.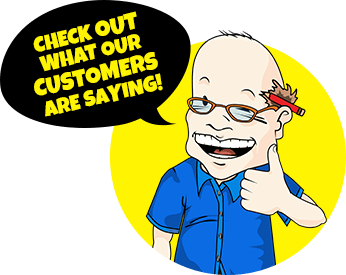 Bravecto Chewable for Dogs
Bravecto Chewable for Dogs
Benefits:
•One chew is effective for 12 weeks - nearly 3 times longer than monthly doses
•Starts working within 2 hours to kill fleas and treat and control ticks
•No more monthly dosing, messy topicals or fussy collars!
•Tasty oral chew your dog will take as a treat
•Unlike topical applications, there's no need to separate pets after giving your dog Bravecto
Style Number: BRAVEC-CONFIG
Product Detail: Bravecto Chewable for Dogs
Bravecto is the first oral chew to provide up to 12 weeks of protection against fleas and ticks. One chew provides broad-spectrum and long-lasting protection that starts to kill fleas within 2 hours and controls 4 tick species (black-legged tick, American dog tick, brown dog tick, and lone star tick). Bravecto eliminates current flea infestations and prevents new ones from developing for 12 weeks.
With one chew, Bravecto is easier to give and less to worry about for you!
For: Dogs and puppies (over 4.4 lbs and 6 months of age or older)
How it works:
After giving your dog Bravecto, the medication quickly reaches tissue fluids under your dog's skin. When fleas and ticks feed on your dog, they ingest Bravecto and die.

Bravecto kills fleas, prevents flea infestations and kills ticks (black-legged tick, American dog tick, and brown dog tick) for 12 weeks. Bravecto also kills lone star ticks for 8 weeks.
---
---
Bravecto Chewable for Dogs
Ratings & Reviews
Based on
63
Review(s)
Most Recent Reviews
Great!
Written by
ida
Feb 23, 2017
My springer spaniel highly allergic to fleas and had significant hair loss. She used this and within weeks she stopped itching and by the time she needed the next dose almost complete hair regrowth. This product is great!!
Love This Product!
Written by
E.Woolman
Feb 03, 2017
I have been looking for a flea product that was functional for our always on the go lifestyle and very effective as I have a very sensitive elderly Puggle at home that has horrible reactions to everything. Not only does this product last 12 weeks which is amazing but he has all of his hair back!! This works so well that he doesnt even loose hair now when playing with his puppy friends (before when on Frontleine if he even had something jump on him while we were playing or walking in the field he would itch like crazy and loose hair) this product has stopped all of that!!! So thankful! Thanks Joes Pet meds!
WORKS
Written by
Erin
Jan 04, 2017
This is one of the only products that keep the fleas away from our two dogs.
Bravecto really works!
Written by
Susan Gottfried
Dec 11, 2016
I've been using Bravecto now for 3 years on my 7-year-old chow chow mix. I have never found any evidence of fleas or ticks on her. We are RVers and have been all over the country, where she has been exposed to all kinds of places, many with reputations for being flea and/or tick infested. Absolutely NO problems ever.
Great Product
Written by
nathaniel813
Dec 10, 2016
Bravecto works great I haven't seen any fleas or ticks on my dogs and they spend 80% of the time outdoors
Good Product
Written by
bobsgal500
Oct 18, 2016
The dogs liked the flavor so it was easy to administer. No fleas seen or found after 2 days. Lasts the full 3 months.
Bravecto
Written by
Lisa
Oct 04, 2016
Was very pleased with the product . My dog found it tasty and took it with no problem. We had some problems with ticks before living in the country but since we've started using Bravecto she hasn't had any ticks. Or Fleas. Have purchased it again.
Great Flea Control
Written by
Jessica
Sep 29, 2016
I really like the fact that this controls fleas and ticks for up to 3 months. In Texas we do have a big problem with these at certain times of the year.
GREAT!!!
Written by
Pet owner
Sep 24, 2016
Bravecto is the best product I've found and affordable as well. Since I started using this for my fur babies they have been soooo happy! My neighbors pets have fleas and cannot get any control over them maybe they'll take my advise and start buying their fur babies Bervecto too. I highly recommend this product!!!!!
Love Bravecto Chewable Tablet!
Written by
LisaK
Sep 18, 2016
This is the best flea and tick control product that I've ever used for my Maltese! I love that it controls fleas and ticks for up to 3 months and Toby loves that he has no ticks or fleas biting at him and making him miserable! Great Product!