Joe's Pet Meds


Ratings & Reviews
Care To Give Us A Feedback?
Write a review here and let the world know what you think about our service, prices, product range or shipping.
If you would like to review a specific product then please search for the product you would like to review and place your review on that page instead.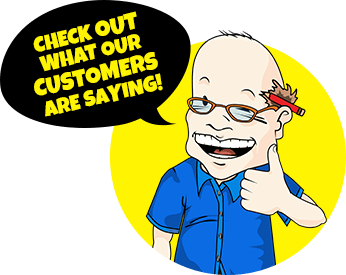 Bravecto Chewable for Dogs
Bravecto Chewable for Dogs
One chew is effective for 12 weeks - nearly 3 times longer than monthly doses
Starts working within 2 hours to kill fleas and treat and control ticks
No more monthly dosing, messy topicals, or fussy collars!
Tasty oral chew your dog will take as a treat
Unlike topical applications, there's no need to separate pets after giving your dog Bravecto
Style Number: BRAVEC-CONFIG
Product Detail: Bravecto Chewable for Dogs
Bravecto Chewable for Dogs
Bravecto is the first oral chew to provide up to 12 weeks of protection against fleas and ticks. One chew provides broad-spectrum and long-lasting protection that starts to kill fleas within 2 hours and controls 4 tick species (black-legged tick, American dog tick, brown dog tick, and lone star tick). Bravecto eliminates current flea infestations and prevents new ones from developing for 12 weeks. With one chew, Bravecto is easier to give and less to worry about for you!
How Bravecto Chewable for Dogs works
After giving your dog Bravecto, the medication quickly reaches tissue fluids under your dog's skin. When fleas and ticks feed on your dog, they ingest Bravecto and die. Bravecto kills adult fleas and is indicated for the treatment and prevention of flea infestations (Ctenocephalides felis), and the treatment and control of tick infestations [Ixodes scapularis (black-legged tick), Dermacentor variabilis (American dog tick), and Rhipicephalus sanguineus (brown dog tick)] for 12 weeks in dogs and puppies 6 months of age and older, and weighing 4.4 pounds or greater. Bravecto is also indicated for the treatment and control of Amblyomma americanum (lone star tick) infestations for 8 weeks in dogs and puppies 6 months of age and older, and weighing 4.4 pounds or greater.
What is the active ingredient in Bravecto Chewable for Dogs?
Active ingredient:

How can Bravecto be administered to dogs?
Bravecto should be administered orally as a single dose every 12 weeks according to the Dosage Schedule below to provide a minimum dose of 11.4 mg/lb (25 mg/kg) body weight. Administration may be given every 8 weeks in case of potential exposure to Amblyomma americanum ticks. Bravecto should be administered with food.
Dosage Schedule
Body Weight Ranges (lb) Fluralaner Content (mg) Chews Administered
4.4 - 9.9 112.5 One
>9.9 - 22.0 250 One
>22.0 - 44.0 500 One
>44.0 - 88.0 1000 One
>88.0 - 123.0* 1400 One
*Dogs over 123.0 lb should be administered the appropriate combination of chews
Treatment with Bravecto may begin at any time of the year and can continue year-round without interruption.
What are the precautions when using Bravecto Chewable for Dogs?
Fluralaner is a member of the isoxazoline class. This class has been associated with neurologic adverse reactions including tremors, ataxia, and seizures. Seizures have been reported in dogs receiving isoxazoline class drugs, even in dogs without a history of seizures. Use with caution in dogs with a history of seizures or neurologic disorders.
Bravecto has not been shown to be effective for 12-weeks duration in puppies less than 6 months of age. Bravecto is not effective against Amblyomma americanum ticks beyond 8 weeks after dosing.
---
---
Bravecto Chewable for Dogs
Ratings & Reviews
Based on
64
Review(s)
Most Recent Reviews
Bravecto
Written by
cdean
Jun 20, 2017
We love this product and how effective it is. Works great, we love this product and use it on all our dogs.
Bravecto is amazing
Written by
Leslie
Jun 13, 2017
I used this product at the advice of my vet when I had an outbreak of ticks in our area. I work in rescue and have different dogs all the time mixed in with my own pack. This immediately worked and also on fleas proved to be super effective. Later it was advised for demadex and sarcoptic mange in the street dogs coming into foster. I have had great success and very much recommend this. Just bought the cat version and will leave a review once we try it.
GREAT product
Written by
ida
May 28, 2017
Not only did this get rid of fleas..it cleared up all the dermatitis. I'm buying again and again!!!!!
Best flea protection ever!!
Written by
debbie225
Apr 25, 2017
We have tried everything on our dogs to get rid of their fleas and I mean everything !! Spent so much money so we tried the bravecto its a true blessing our dogs have been on it for 2 months now and not one flea and we had struggled with fleas for over 5 years!!
Best Product if you have cats in your home
Written by
Dog Lover
Apr 20, 2017
We used to use Frontline on our 2 dogs and it worked great. Then we got a cat. Frontline was not effective for us and we had a flea infestation even though both the dog and the cats were on flea meds, we cleaned and vacuumed daily. That was when our vet switched us to Bravecto. It works great! we haven't had a flea in over a year!
shirl21921@gmail.com
Written by
vincent
Mar 28, 2017
Have used this product a few times, works great, would recommend it.
Great product
Written by
nathaniel813
Mar 21, 2017
I have used this tablet on my chihuahua and German Shepherd for the last 6 months and I have yet seen any fleas or ticks on them. So this chewable tablet does work plus it's easy to give to them.
Great Flea Control
Written by
Sherry
Mar 13, 2017
I tried this product last year and it was the best flea control I have ever found. The year before we were covered up in fleas and the beginning of last year started out the same way then i bought this through Joe's Pet Meds and they are great getting what you ordered to you. i would suggest you try if like me your having a flea problem.
Fantastic!
Written by
Mars
Mar 09, 2017
Nothing else has been able to keep the Texas-sized fleas and ticks off of my pup until Bravecto. Topical applications, even Sentinel wasn't enough for the tough fleas and ticks in the Texas woods. Bonus is that you only need 1 pill to last 3 full months. And Joe's Pet Meds is fantastic. Great customer service, I've always gotten good quality (vet-approved) meds from them. Can't complain!
So far a Winner
Written by
Lisa B
Mar 09, 2017
Pups take the medicine easily. Since starting Bravecto 9 months ago we have seen no more infestations on the dogs or on any of their bedding areas. It is so convenient to administer only once every 3 months. Everyone wins here.