Joe's Pet Meds


Ratings & Reviews
Care To Give Us A Feedback?
Write a review here and let the world know what you think about our service, prices, product range or shipping.
If you would like to review a specific product then please search for the product you would like to review and place your review on that page instead.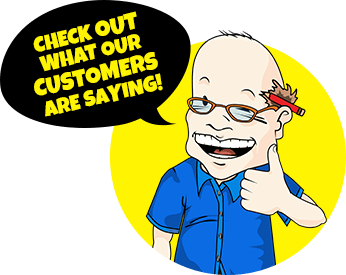 Bravecto Chewable for Dogs
Bravecto Chewable for Dogs
One chew is effective for 12 weeks - nearly 3 times longer than monthly doses
Starts working within 2 hours to kill fleas and treat and control ticks
No more monthly dosing, messy topicals, or fussy collars!
Tasty oral chew your dog will take as a treat
Unlike topical applications, there's no need to separate pets after giving your dog Bravecto
Style Number: BRAVEC-CONFIG
Product Detail: Bravecto Chewable for Dogs
Bravecto Chewable for Dogs
Bravecto is the first oral chew to provide up to 12 weeks of protection against fleas and ticks. One chew provides broad-spectrum and long-lasting protection that starts to kill fleas within 2 hours and controls 4 tick species (black-legged tick, American dog tick, brown dog tick, and lone star tick). Bravecto eliminates current flea infestations and prevents new ones from developing for 12 weeks. With one chew, Bravecto is easier to give and less to worry about for you!
How Bravecto Chewable for Dogs works
After giving your dog Bravecto, the medication quickly reaches tissue fluids under your dog's skin. When fleas and ticks feed on your dog, they ingest Bravecto and die. Bravecto kills adult fleas and is indicated for the treatment and prevention of flea infestations (Ctenocephalides felis), and the treatment and control of tick infestations [Ixodes scapularis (black-legged tick), Dermacentor variabilis (American dog tick), and Rhipicephalus sanguineus (brown dog tick)] for 12 weeks in dogs and puppies 6 months of age and older, and weighing 4.4 pounds or greater. Bravecto is also indicated for the treatment and control of Amblyomma americanum (lone star tick) infestations for 8 weeks in dogs and puppies 6 months of age and older, and weighing 4.4 pounds or greater.
What is the active ingredient in Bravecto Chewable for Dogs?
Active ingredient:

How can Bravecto be administered to dogs?
Bravecto should be administered orally as a single dose every 12 weeks according to the Dosage Schedule below to provide a minimum dose of 11.4 mg/lb (25 mg/kg) body weight. Administration may be given every 8 weeks in case of potential exposure to Amblyomma americanum ticks. Bravecto should be administered with food.
Dosage Schedule
Body Weight Ranges (lb) Fluralaner Content (mg) Chews Administered
4.4 - 9.9 112.5 One
>9.9 - 22.0 250 One
>22.0 - 44.0 500 One
>44.0 - 88.0 1000 One
>88.0 - 123.0* 1400 One
*Dogs over 123.0 lb should be administered the appropriate combination of chews
Treatment with Bravecto may begin at any time of the year and can continue year-round without interruption.
What are the precautions when using Bravecto Chewable for Dogs?
Fluralaner is a member of the isoxazoline class. This class has been associated with neurologic adverse reactions including tremors, ataxia, and seizures. Seizures have been reported in dogs receiving isoxazoline class drugs, even in dogs without a history of seizures. Use with caution in dogs with a history of seizures or neurologic disorders.
Bravecto has not been shown to be effective for 12-weeks duration in puppies less than 6 months of age. Bravecto is not effective against Amblyomma americanum ticks beyond 8 weeks after dosing.
---
---
Bravecto Chewable for Dogs
Ratings & Reviews
Based on
64
Review(s)
Most Recent Reviews
Bravecto Works!!
Written by
M. Nordloh
Apr 14, 2018
We had a warm winter in 2016 coming into 2017 summer, and the fleas were thick in the house and yard. BioSpot wouldn't even touch the problem with 3 dogs in & out of the house all day. Bravecto had the dogs cleared up in no time, so that was a big relief versus recycling eggs to adults that Biopsot wouldn'y kill.
Bravecto over Heartgard
Written by
RICK FREDERKING
Apr 02, 2018
Bravecto gives that assurance to owners that have dogs that get a little under the weather when taking Heartgard. When we switched to Bravecto we had no problems.
Great Product
Written by
Sherry Jones
Mar 18, 2018
This Flea med is the best product that I have ever found that works like it says it does I have 9 dogs so I know when something works or doesn't work. So take it from me if you want a GREAT Flea med then but Bravecto.
Bravecto-Perfecto!
Written by
AC
Mar 07, 2018
I have 1 large Lab & 2 small Yorkies. Quite honestly to give them wormer every 30 days was a pain. This 12 week treatment was excellent. I never saw a flea or tick during this period, nor any scratching. I am late reordering by 30 days, and still no fleas.The price is right, and no high-priced American vet !!!
Oral flea control is where it's at!
Written by
KLW
Mar 04, 2018
Not sure why I was frustrating myself with topical flea treatments for so long. This oral treatment must be tasty because my dog LOVES it. A few years ago, we had a flea outbreak due to a shady backyard. I exhausted myself with what I thought was everything I could possibly do. This kicked out our fleas in no times, and never had a problem since. I couldn't be happier, and will never go back to topical treatments.
Bravecto
Written by
Melissa S
Feb 27, 2018
This medicine worked great for our little shih tzu. I didn't have to worry about it for 12 weeks, which is wonderful.
Bravecto
Written by
Kimberly
Nov 01, 2017
We have 9 big rescues- this product rocks- we did not have any fleas or tricks this yr. all inside outside- we live on 35 ACRES with woods fields and wildlife
Great
Written by
KM
Nov 01, 2017
Works great, we reorder.
Great Product
Written by
Cheryl
Oct 06, 2017
I love this product! We live in Houston Texas where flea prevention is year round due to the high temps and high humidity, fleas are so bad here. I love that I only have to give this to my dog every 3 months and the fact that it works. I have not seen a flea since I started using this product, in fact I have started using the feline version on my indoor/outdoor cats and it works just as well. Thank you for an itch free house!
Works very well!
Written by
Carolina Camper
Jun 29, 2017
I started using Bravecto on my dogs about 6 months ago. They have had no problems with it and it has kept fleas and ticks off of them completely! It took about 2 months before they quit picking them up from the yard, but after they'd been on it a while, the population in the yard died down enough that now I never see a flea on them even after they've been outside for a while.