Joe's Pet Meds


Ratings & Reviews
Care To Give Us A Feedback?
Write a review here and let the world know what you think about our service, prices, product range or shipping.
If you would like to review a specific product then please search for the product you would like to review and place your review on that page instead.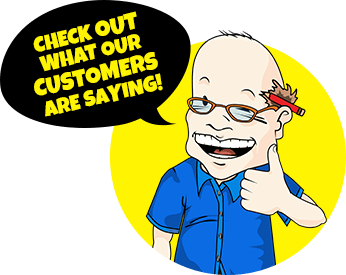 Heartgard Plus Chewables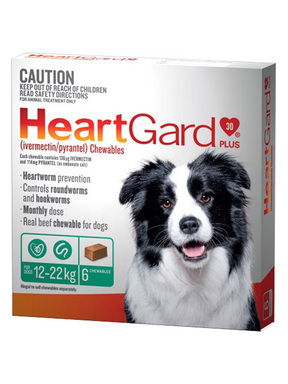 Heartgard Plus Chewables
Highly effective dewomer that eliminates the tissue stages of heartworm larvae and removes adult roundworms and hookworms from dogs.
Made with real beef and is a chewy treat for dogs.
Easy to administer.
GENERIC NOW AVAILABLE
SELECT THE GENERIC OPTION TO SAVE $$$
Style Number: MSD24-CONFIG
Product Detail: Heartgard Plus Chewables
Heartgard Plus
Heartgard Plus is indicated for use in dogs to prevent canine heartworm disease by eliminating the tissue stage of heartworm larvae for a month (30 days) after infection, and for the treatment and control of roundworms and hookworms.
What are the active ingredients in Heartgard Plus?
Active ingredients:
How Heartgard Plus works
Heartgard Plus prevents canine heartworm disease by eliminating the tissue stage of heartworm larvae (Dirofilaria immitis) for a month (30 days) after infection and for the treatment and control of ascarids (Toxocara canis, Toxascaris leonina) and hookworms (Ancylostoma caninum, Uncinaria stenocephala, Ancylostoma braziliense).
How can you properly administer Heartgard Plus?
Heartgard Plus (ivermectin/pyrantel) should be administered orally at monthly intervals at the recommended minimum dose level of 6 mcg of ivermectin per kilogram (2.72 mcg/lb) and 5 mg of pyrantel (as pamoate salt) per kg (2.27 mg/lb) of body weight. The recommended dosing schedule for the prevention of canine heartworm disease and for the treatment and control of ascarids and hookworms is as follows:
Dog Weight Chewables per month Ivermectin Pyrantel Color coding
Up to 25 lbs 1 68 mcg 57 mcg Blue
26 to 50 lbs 1 136 mcg 114 mcg Green
51 to 100 lbs 1 272 mcg 228 mcg Brown
Heartgard Plus is recommended for dogs 6 weeks of age and older. For dogs over 100 lb use the appropriate combination of these chewables.
What are the precautions in using Heartgard Plus?
All dogs should be tested for existing heartworm infection before starting treatment with Heartgard Plus which is not effective against adult D. immitis. Infected dogs must be treated to remove adult heartworms and microfilariae before initiating a program with Heartgard Plus. While some microfilariae may be killed by the ivermectin in Heartgard Plus at the recommended dose level, Heartgard Plus is not effective for microfilariae clearance. A mild hypersensitivity-type reaction, presumably due to dead or dying microfilariae and particularly involving a transient diarrhea, has been observed in clinical trials with ivermectin alone after treatment of some dogs that have circulating microfilariae.
---
---
Heartgard Plus Chewables
Ratings & Reviews
Based on
222
Review(s)
Most Recent Reviews
Heartgard Plus Chewables
Written by
roxanne
Dec 05, 2015
Heartgard Plus always arrives on time from Joe?s pet meds, is a superior product that prevents my dog from contracting harmful worms, especially heartworm. She was infected with these horrible worms before and it was awful having to treat her for it, was like a chemotherapy and she had to lay still and be very relaxed for a few months. My advice?NEVER be without this product, and don?t ever forget to give it on a monthly basis.
Great Value!
Written by
jackie govert
Nov 24, 2015
I've been ordering heartworm medicine from Joe's for quite some time now. It as at the recommendation from another breeder that I gave Joe's a try! I now tell all of my customers and friends about Joe's Pet Meds, especially for the great savings on heartworm medications and flea control. I have had many people tell me thank you for recommending your site and how much money it has saved them. Not only on this medication, but also on their Flea control products and much more. Thank you for continuing to provide a great value and a great service!
chewables
Written by
Jancen
Nov 20, 2015
Best heart worm preventive for my dogs. Pricey than others but I want the best for my dogs. My babies love the taste too. Everytime I give them these chews, they always ask for more.
Love it!
Written by
Terry Pollock
Nov 14, 2015
I worked in vet hospitals for years and I've been a dog trainer for over 40 years, so I remember as far back as before there WAS anything for heartworm prevention! Thank goodness we're past that! I have also worked a lot with rescues, some of whom were mildly positive for heartworms. All through a lot of this time, I've learned to rely on Heartgard. The dogs seem to love it, so there's no problem giving it. When you are working with a number of dogs, that's definitely a plus. It works and that is what really matters to me. Here I am, after all these years, placing another order for Heartgard Plus. What more can I say?
Heratgard Plus chewables
Written by
Klein
Nov 12, 2015
Great treats! Dogs consider it as their monthly treat. Beef flavored chews are now their favorite. And great results since they never turned positive on heart worms. Medical tests can prove that. Another great product from Joe's pet meds!
Safe from heart worms
Written by
Jenra
Nov 03, 2015
Great heart worm preventives. The dogs like it. They won't resist this med. They always get their monthly heart worm preventive. It's easy to feed them this one. And at the same time I am confident that my dogs won't get any heart worms. I know they're protected.
chewy
Written by
babs
Oct 31, 2015
My dog is a mixed breed dachshund/beagle and he loves these heartguard chewables. Tried the generic and he did not like them too much These are much better and he takes them without any problems at all.
heartgard been ordering form joe's pet meds for years my dogs love it
Written by
CARLKATHY625@AOL.COM
Oct 28, 2015
Been ordering heartgard form joe's pet med for years my dogs love it.
Best ever
Written by
Karlo
Oct 27, 2015
This is perfect! Dogs love it. At the same time, I was able to protect them from heart worms.
Heartgard Plus Chewables
Written by
Jenra
Oct 20, 2015
Love this one! There's no stress on feeding this to my dogs. They absolutely love the taste. They think it's their monthly treat. They never miss a dose. Great heart worm preventive!