Joe's Pet Meds


Ratings & Reviews
Care To Give Us A Feedback?
Write a review here and let the world know what you think about our service, prices, product range or shipping.
If you would like to review a specific product then please search for the product you would like to review and place your review on that page instead.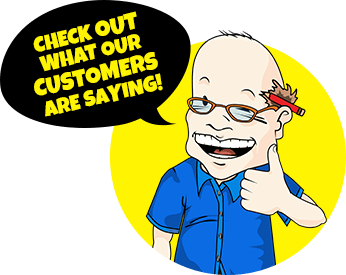 Heartgard Plus Chewables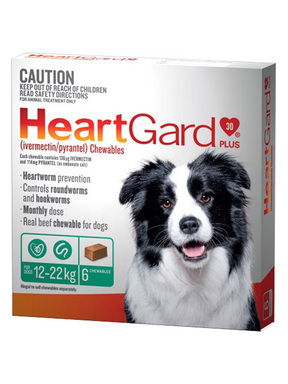 Heartgard Plus Chewables
Highly effective dewomer that eliminates the tissue stages of heartworm larvae and removes adult roundworms and hookworms from dogs.
Made with real beef and is a chewy treat for dogs.
Easy to administer.
GENERIC NOW AVAILABLE
SELECT THE GENERIC OPTION TO SAVE $$$
Style Number: MSD24-CONFIG
Product Detail: Heartgard Plus Chewables
Heartgard Plus
Heartgard Plus is indicated for use in dogs to prevent canine heartworm disease by eliminating the tissue stage of heartworm larvae for a month (30 days) after infection, and for the treatment and control of roundworms and hookworms.
What are the active ingredients in Heartgard Plus?
Active ingredients:
How Heartgard Plus works
Heartgard Plus prevents canine heartworm disease by eliminating the tissue stage of heartworm larvae (Dirofilaria immitis) for a month (30 days) after infection and for the treatment and control of ascarids (Toxocara canis, Toxascaris leonina) and hookworms (Ancylostoma caninum, Uncinaria stenocephala, Ancylostoma braziliense).
How can you properly administer Heartgard Plus?
Heartgard Plus (ivermectin/pyrantel) should be administered orally at monthly intervals at the recommended minimum dose level of 6 mcg of ivermectin per kilogram (2.72 mcg/lb) and 5 mg of pyrantel (as pamoate salt) per kg (2.27 mg/lb) of body weight. The recommended dosing schedule for the prevention of canine heartworm disease and for the treatment and control of ascarids and hookworms is as follows:
Dog Weight Chewables per month Ivermectin Pyrantel Color coding
Up to 25 lbs 1 68 mcg 57 mcg Blue
26 to 50 lbs 1 136 mcg 114 mcg Green
51 to 100 lbs 1 272 mcg 228 mcg Brown
Heartgard Plus is recommended for dogs 6 weeks of age and older. For dogs over 100 lb use the appropriate combination of these chewables.
What are the precautions in using Heartgard Plus?
All dogs should be tested for existing heartworm infection before starting treatment with Heartgard Plus which is not effective against adult D. immitis. Infected dogs must be treated to remove adult heartworms and microfilariae before initiating a program with Heartgard Plus. While some microfilariae may be killed by the ivermectin in Heartgard Plus at the recommended dose level, Heartgard Plus is not effective for microfilariae clearance. A mild hypersensitivity-type reaction, presumably due to dead or dying microfilariae and particularly involving a transient diarrhea, has been observed in clinical trials with ivermectin alone after treatment of some dogs that have circulating microfilariae.
---
---
Heartgard Plus Chewables
Ratings & Reviews
Based on
222
Review(s)
Most Recent Reviews
Heartworm control
Written by
Victoria
Jul 19, 2019
This product is easily accepted by my 3 dogs. They eat it right up and that gives me peace of mind as heart worm medicine is extremely important. If anyone has watched a dog suffer from this horrible disease and if you have any kind of heart you will provide this preventative. I am grateful for the prices I can get it for as my financial status has been bad. Thanks Joe Pet Meds and Heartguard!
Heart Worm
Written by
Kellie
Jun 25, 2019
great product for a reasonable price! after reviewing several websites, Joe's has the best deals available. I appreciate that they offer generic as well.
great prices
Written by
Chumley's mama
Apr 09, 2019
always purchase from here for heart guard and flea protection, cheaper than vet, yet same stuff.
great product
Written by
bitsey
Apr 03, 2019
I have used this product for years. its easy to use, and good product for the money.
heartworm chews
Written by
steve young
Feb 10, 2019
hello, I have been using joe's for many years for my two dogs and they have not let me down yet. I would positively recommend them to anybody that wants to protect their pets, THANKS JOE'S PETMEDS!!
drag@lowcountry.com
Written by
Fred Bell
Jan 31, 2019
Great product been using for years .Joes has the best price and fastest service .
heartgard
Written by
sherrie york
Jan 19, 2019
loved it a lot cheaper than any where else.works great!!!
Great product!
Written by
Barbarasue13
Nov 10, 2018
Always use this brand and love it! Never had an issue-Praise the Lord!
Great product
Written by
Stoneman512
Jun 06, 2018
Great product protects your dog from Heart worms!
joansmonahan@yahoo.com
Written by
Joan Mills
May 22, 2018
Love the simplicity of using heartguard for my two dogs.They take it with such ease.