Joe's Pet Meds


Ratings & Reviews
Care To Give Us A Feedback?
Write a review here and let the world know what you think about our service, prices, product range or shipping.
If you would like to review a specific product then please search for the product you would like to review and place your review on that page instead.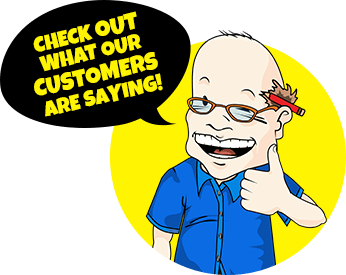 Heartgard Plus Chewables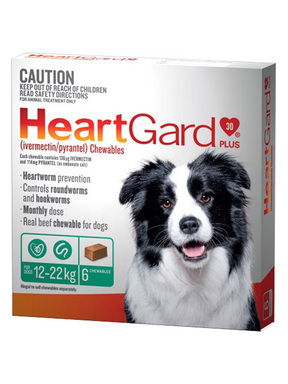 Heartgard Plus Chewables
Highly effective dewomer that eliminates the tissue stages of heartworm larvae and removes adult roundworms and hookworms from dogs.
Made with real beef and is a chewy treat for dogs.
Easy to administer.
GENERIC NOW AVAILABLE
SELECT THE GENERIC OPTION TO SAVE $$$
Style Number: MSD24-CONFIG
Product Detail: Heartgard Plus Chewables
Heartgard Plus Heartworm Treatment for Dogs
Heartgard Plus heartworm treatment eliminates the tissue stages of heartworm larvae (Dirofilaria immitis) and removes adult roundworms (Toxocara canis, Toxascaris leonina) and hookworms (Ancylostoma caninum, A. braziliense, Uncinaria stenocephala) from dogs.
Heartgard will control heartworm infections acquired in the previous 4 months provided that monthly treatment is continued for at least 12 consecutive months.
Dosage and Administration of Heartgard Plus
Give one Heartgard Plus chew each month, preferably on the same day or date. The Heartgard Plus cube may be offered by hand or added to the food. Dogs should be closely observed for several minutes following administration to make sure that the entire dose has been consumed.
Heartgard Plus Active Ingredients
Ivermectin & Pyrantel Embonate
How to Store Heartgard Plus
Store below 30 deg. C (room temperature). Do not freeze. Protect from light.
Heartgard Plus Manufacturer
Merial USA Pty Limited
---
---
Heartgard Plus Chewables
Ratings & Reviews
Based on
222
Review(s)
Most Recent Reviews
HeartGard
Written by
Peggy
Oct 13, 2016
HeartGard is a great product and I trust that it does the job for my pet. I also like the website of Joe'sPetMeds.com. This is where I go when I want meds for my pet. Always receive the meds I order within the set timeframe and the meds are affordable!
Joe's + Heartgard = Unbeatable!
Written by
Ruthie
Oct 11, 2016
I've been a loyal customer to Joe's Pet Meds for a while now and I have to say I am extremely pleased with the quality, prices, and service they offer. Our pet meds are always delivered quickly and are packaged well. Tommy-girl actually enjoys her heartgard treatments and it's kept her strong, healthy, and safe. Thanks Joes!
Great prices on brand name meds HIGHLY recommended!
Written by
Kyra
Oct 06, 2016
I have been buying my pet meds from Joe's for several years and have always been very pleased. Dogs always test negative for heartworms!
r_shrewsbury@yahoo.com
Written by
Ruby
Sep 26, 2016
My 4 dogs love this medicine. They think it is a treat!
Heartgard plus
Written by
sheila
Sep 23, 2016
excellent product ,price excellent,
Great medication
Written by
Doodle
Aug 02, 2016
My dogs love eating this medication, as opposed to the generic version which I had to shove down their throats. It is worth a couple extra dollars to just be able to hand them the Heartgard and move on with the next task.
Great bargain
Written by
jnagra
Jul 19, 2016
Really a bargain price compared to buying it anywhere else, even online.
Great value
Written by
Sarah Johnson
Jul 08, 2016
Heartgard is the same product vets sell but at a greatly reduced price at Joes Pey Meds! Been using Joes Pet Meds for about 10 years! Great products at a really great price! Love them and the service is fast
Heartgard plus
Written by
Dallas
Jul 03, 2016
Great product, name brand, for the price. Thank you Joe
Joe's is the BEST!!
Written by
Saltlick
Jun 13, 2016
I have been ordering from Joe's for years. Very reliable and affordable. Much better than buying the so expensive ones from the vets. WE LOVE JOE'S!!!