Joe's Pet Meds


Ratings & Reviews
Care To Give Us A Feedback?
Write a review here and let the world know what you think about our service, prices, product range or shipping.
If you would like to review a specific product then please search for the product you would like to review and place your review on that page instead.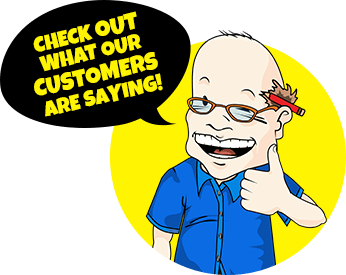 Heartgard Plus Chewables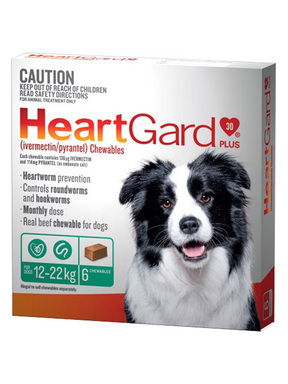 Heartgard Plus Chewables
Highly effective dewomer that eliminates the tissue stages of heartworm larvae and removes adult roundworms and hookworms from dogs.
Made with real beef and is a chewy treat for dogs.
Easy to administer.
GENERIC NOW AVAILABLE
SELECT THE GENERIC OPTION TO SAVE $$$
Style Number: MSD24-CONFIG
Product Detail: Heartgard Plus Chewables
Heartgard Plus Heartworm Treatment for Dogs
Heartgard Plus heartworm treatment eliminates the tissue stages of heartworm larvae (Dirofilaria immitis) and removes adult roundworms (Toxocara canis, Toxascaris leonina) and hookworms (Ancylostoma caninum, A. braziliense, Uncinaria stenocephala) from dogs.
Heartgard will control heartworm infections acquired in the previous 4 months provided that monthly treatment is continued for at least 12 consecutive months.
Dosage and Administration of Heartgard Plus
Give one Heartgard Plus chew each month, preferably on the same day or date. The Heartgard Plus cube may be offered by hand or added to the food. Dogs should be closely observed for several minutes following administration to make sure that the entire dose has been consumed.
Heartgard Plus Active Ingredients
Ivermectin & Pyrantel Embonate
How to Store Heartgard Plus
Store below 30 deg. C (room temperature). Do not freeze. Protect from light.
Heartgard Plus Manufacturer
Merial USA Pty Limited
---
---
Heartgard Plus Chewables
Ratings & Reviews
Based on
222
Review(s)
Most Recent Reviews
Heartgaurd
Written by
Chris
Jun 03, 2017
Friend of our recommended Joes and we have ordered Heartgaurd from Joes before and we were very satisfied.
Heartworms
Written by
Sharron's Pet Sitting
Apr 26, 2017
As an owner of a rescued dog with heartwoms that is now heartworm free, I use this product.
heartworm prevention
Written by
gidgit detwiler
Mar 23, 2017
I have been purchasing heartgard from this site for years. it is inexpensive, and we get it quickly. I will continue to shop at this web site and I recommend it to friends and family
HeartGard
Written by
Lorry
Mar 23, 2017
I have used Heartgard for years and will continue to do so. Yes, I know there is a generic but have not gotten the courage to try it yet. Heartworms can kill a dog and so I continue to buy the original -- it works without upset to my pets.
Heartgard Plus Chewables
Written by
Bobby Hughes
Mar 14, 2017
I have been ordering this heartworm medicine from Joe's Pet Meds for over a year now, and I always have had satisfactory results, so far. If things continue this well, I will continued ordering the same meds from the same company. Thanks for helping me take care of my little dog. I have also recommended this source to some friends. I'm not sure whether or not they have followed my advice though.
Heartguard for any size
Written by
Harvey
Mar 12, 2017
I buy small, medium and large dog Heartguard - we have every kind and size! I have been buying from Joe's Pet Meds for years for the best prices - our household is Heartworm Free!
HeartGard
Written by
John Thompson
Mar 09, 2017
We have used HeartGard for our shelties since 1997 and have never had any problems related to heartworms. Our dogs look forward to their monthly soft chew treat every time we pull out the package! The protection HeartGard offers our gang keeps us trusting their product and keeps us coming back to buy it again every time we run out! We strongly recommend HeartGard to all our puppy buyers for a life long protection from heart worms.
HeartGuard
Written by
Acosner
Feb 22, 2017
We have been buying from Joe's Petmeds for over a year now and are completely happy with all products we have purchased.
Very Pleased.
Written by
Sophie
Feb 12, 2017
We have been purchasing HeartGard Plus for several years now. We have had great results with this product for our little dogs. They like the taste so they will take them without fuss. The price is also reasonable. Thank you Joe's for offering this product for our dogs.
Great
Written by
Joshua Zech
Feb 04, 2017
Works well, great for the dog. Great price at Joes!