Joe's Pet Meds


Ratings & Reviews
Care To Give Us A Feedback?
Write a review here and let the world know what you think about our service, prices, product range or shipping.
If you would like to review a specific product then please search for the product you would like to review and place your review on that page instead.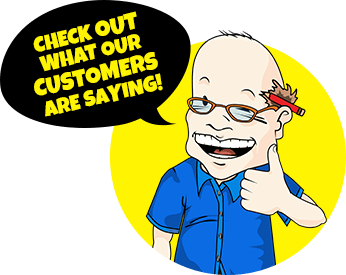 Revolution for Cats & Dogs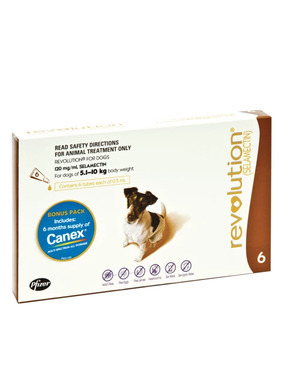 Revolution for Cats & Dogs
Kills adult fleas, flea eggs, and flea larvae in the environment. Treats, controls, and prevents flea infestations. Controls Flea Allergy Dermatitis (FAD).
For the prevention of heartworm disease (with monthly administration) caused by Dirofilaria Immitis.
For the treatment of ear mites (Otodectes Cynotis), adult roundworms (Toxocara Cati), adult intestinal hookworms (Ancylostoma Tubaeforme), and biting lice infestations caused by Felicola Subrostratus.
Revolution for cats doesn't come with Canex but is already formulated to fight against roundworms and hookworms in cats.
INCLUDES FREE CANEX WITH REVOLUTION FOR DOGS
Style Number: PFI02-CONFIG
Product Detail: Revolution for Cats & Dogs
Revolution for Cats & Dogs
Revolution is a safe and simple way to protect your pet from a range of common parasites. It prevents heartworm disease while treating and controlling fleas (including flea eggs and larvae) and ear mites in both cats and dogs, hookworms and roundworms in cats and sarcoptes mites in dogs. This effective medication is applied to the skin of your pet once a month.
How Revolution for Cats & Dogs works
After applying, Revolution is quickly absorbed into your pet's bloodstream, skin, and hair, killing fleas, heartworm, and other parasites that can harm your pet. Revolution will then protect your pet for an entire month. As Revolution moves into your pet's skin and hair, it goes straight to killing fleas, flea larvae, flea eggs, and other external parasites.
What is the active ingredient of Revolution for Cats & Dogs?
Active ingredient:
What is the proper administration of Revolution for Cats & Dogs?
Revolution Flea Control is a once-a-month topical application for dogs and cats. Application is quick and easy and the product should only be applied to a dry animal. The product is waterproof, therefore, normal bathing, swimming, etc. can continue after two hours.
The correct tube size should be selected for each animal and individual tubes should not be shared between several animals. The cap on the tube should be pushed downwards onto the tube until a "click" is heard and then the cap should be removed. The hair at the base of the neck should be parted to skin level and the entire contents of the tube squeezed onto this area. Do not rub in the liquid.
The concentration of the active ingredient in the Revolution for Dog and Revolution for Cat products is different so the correct package should be used for the correct breed as noted on the package label.
The doses and pack sizes are as follows:
Revolution for Cats
Puppies and kittens up to 2.5kg - pink pack
Cats up to 7.5kg - blue pack
Revolution for Dogs
Puppies and kittens up to 2.5kg - pink pack
Very small dogs 2.6-5kg - purple pack
Small dogs 5-10kg - brown pack
Medium dogs 10-20kg - red pack
Large dogs 20-40kg - teal pack
For dogs larger than 40kg - use the appropriate combination of sizes.
What are the precautions when using Revolution for Cats & Dogs?
Prior to the administration of Revolution, dogs should be tested for existing heartworm infections. At the discretion of the veterinarian, infected dogs should be treated to remove adult heartworms. Revolution is not effective against adult D. immitis and, while the number of circulating microfilariae may decrease following treatment, Revolution is not effective for microfilariae clearance.
Hypersensitivity reactions have not been observed in dogs with patent heartworm infections administered three times the recommended dose of Revolution. Higher doses were not tested.
---
---
Revolution for Cats & Dogs
Ratings & Reviews
Based on
310
Review(s)
Most Recent Reviews
WBROWN25800@GMAIL.COM
Written by
wanda
Apr 05, 2021
wanda this is the best product on the market. revolution for dogs. i hope i havent waited to long to get this. best by far
stacyosuch@gmail.com
Written by
Stacy
Feb 25, 2021
I have used this product and Joe's per meds for 11 yrs the best on the market. my cats have never had a flea on them or ear mites.. Joe has the best prices anywhere. My order is always here fast . Never had any issues with what I order from him either.
GREAT PRODUCT
Written by
JEN
Jul 18, 2019
I have used this flea control for my dog for several years. Great product!
it's great!
Written by
dave
Jul 11, 2019
I stumbled on selamectin and the Joes site many years ago. I've used it faithfully since with all my huskies. It is fantastic! and,, Joes has the best price on the net! I even dose my cats with a small amount left from the dogs. Try it! You'll thank me later!
dcardwell937@aol.com
Written by
Dawn
Jul 09, 2019
I have always used Revolution My Pups have never had fleas on this and I dont worry about heart worms I highly recommend this Product
Revolution for cats
Written by
lrn
Jul 01, 2019
In the states Frontline, Advantage, and Advantix stopped working; but Revolution did not. Great product if you are having trouble controlling fleas!!! Joespetmeds has consistently been reliable and dependable when purchasing flea and tick medicine.
Revolution is the best!
Written by
R Trask
May 23, 2019
We have three dogs and live in Oregon where the fleas and ticks run rampant and are uber strong, and resistant to many types of "top rated" more popular flea meds . We have found Revolution does a fine job and repels the fleas and ticks that other medications don't seem to faze even longer than the recommended time between treatments giving us and our dogs peace of mind. Thank you Revolution You have proven to us that you are the best.
ramarcille@gmail.com
Written by
DebbieRose
Mar 21, 2019
We have been using Revolution for several years. None of our dogs has had fleas and have remained protected from heart worm. It is wonderful to use a product that provides so much protection! The vials make it easy to dose each animal. I highly recommend this product.
Revolution is exactly what it is!!
Written by
Ms. B
Feb 13, 2019
I had a friend tell me about this product. I ordered right away and I have just reordered Revolution for both my cat and dog. They have been free from parasites since I started putting this product on them. I love the small easy to open container and I can usually just pet them and they don't even know that they are being treated. Once they feel the cool liquid on their skin, and start to bolt... I am done. No trauma, no fuss, one product to protect them every day. I tell everyone who will stop long enough to listen about this product. Thank you for carrying this product so we can live with our buddies and invite them to bed with us and never worry that I will get fleas!!
Best protection for flea/tick control
Written by
Cathy
Oct 03, 2018
This has been the best and easiest product to use to control fleas on and off my cat. It gives me great satisfaction and peace of mind for the health of my cat. I do not worry about where my cat goes outside and what she might bring into my home. I am 100% confident in this product to keep my cat and my home free of unwanted and potentially harmful pests. Wonderful price and easy to order. Thanks to Joe's Pet Meds. Love you guys!