Joe's Pet Meds


Ratings & Reviews
Care To Give Us A Feedback?
Write a review here and let the world know what you think about our service, prices, product range or shipping.
If you would like to review a specific product then please search for the product you would like to review and place your review on that page instead.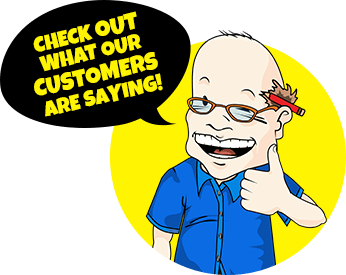 Profender Allwormer for Cats
Profender Allwormer for Cats
Kills round, hook and tape worms.
Kills larval and immature stages.
Convenient and easy to use.
Style Number: BAY2901-CONFIG
Product Detail: Profender Allwormer for Cats
Profender Allwormer
Profender Allwormer is the first spot-on allwormer for the treatment and control of every type of intestinal worm normally found in cats. Profender is effective in killing immature and mature stages of roundworms (Toxocara cati, Toxascaris leonina), hookworms (Ancylostoma tubaeforme) and tapeworms (Dipylidium caninum, Taenia Taeniaeformis).
Warnings, Side Effects and Drug Interactions: Profender may be safely used in kittens from 8 weeks of age and 0.5kg in bodyweight, in pregnant and lactating females. It should not be given by mouth, nor should cats be allowed to lick the application site, as this may result in transient signs of distaste (and occasionally vomiting) due to the bitter taste of the product. Profender should only be applied to intact skin. Avoid contact with eyes.
Treated cats should not be bathed until the solution has completely dried on the animal, as shampooing or swimming immediately following application may reduce the efficiency of the product.
Dosage and Administration: Twist the cap to remove it from the tube, then place the underside of the cap onto the top of the tube to break the seal. Part the cat's hair on the neck, at the base of the head and apply the contents of the tube directly onto the exposed skin. Squeeze the tube several times to release all of the solution. Treat kittens at 8,12 weeks of age and thereafter repeat treatments at 3 monthly intervals throughout life, or as otherwise directed by your veterinarian. Female cats should be treated at mating, then before kittening.
Product contains: EMODEPSIDE & PRAZIQUANTEL.
Storage: Store at room temperature, below 30C, in original unopened packaging.
Manufacturer: Bayer Australia Ltd
---
---
Profender Allwormer for Cats
Ratings & Reviews
Based on
28
Review(s)
Most Recent Reviews
Profender Allwormer
Written by
xringd
Oct 22, 2014
Profender Allwormer is the best treatment I have found for my cats. Works on feline roundworms, hookworms and tapeworms. Profender is a complete intestinal wormer for cats, without the fuss of oral dosing. -
The only way to worm a cat
Written by
Christine
Aug 20, 2014
We have two cats that keep the population of voles down on our ranch. As a consequence, they need regular worming. Trying to get a pill down a cat's throat without wearing body armor is not in our repertoire. Profender is the best way to protect your cat from worms and yourself from the cat while worming. We've been using it for several years now and highly recommend it.
Profender All Wormer for Cat - Fast Acting, Affordable
Written by
g107
Aug 20, 2014
I have purchased Profender All Wormer for Cats. It works great! It usually deworms my cat in one or two days. Worms - all gone!!! Great price, fast shipping.
profender allwormer
Written by
pethaven
Aug 20, 2014
works great for cats, no more fighting to get a pill down their throat.
Price and ease of use tops pills
Written by
Pat
Aug 20, 2014
Over the years, we have used Strongid and Droncit to control the worms on our farm cats. A lot of work and money as the cats would catch mice etc. and soon be reinfected with tapeworms. We now have 16 barn cats (spayed and neutered) and 12 acres of tall grass where they hunt. We apply Profender carefully and have never had any problems except a few will go off feed a bit. Then I bribe them to eat with soft cat food (a treat for them since they just get dry food). My thinnest mighty hunters have gained weight, and their dry, shedding hair coats have shined up and stopped shedding. This works well for us, but I feel that you should be careful not to use the large dose on small cats.
Works perfectly.
Written by
Jersey City Guy
Nov 19, 2013
My cat had a bout of fleas and subsequently got worms. I did some research and found Profender and then Joe's and ordered a pack instead of through my Vet who wanted to charge $40 for one dose. Worked great and he hasn't had issues since treating for fleas and Profender.
Easy to Apply and It Works
Written by
Lynne
Aug 03, 2012
Profender All Wormer for Cats is great as there are no pills to force down the cats' throats or syringes for them to fight. It goes on the nape of the neck, just like Revolution. I only use it every five months, as Revolution takes care of most worms. It doesn't get them all though. Profender is the perfect secondary treatment for our cats.
Works great
Written by
Mike
Jul 06, 2012
I am always rescuing kittens and finding them homes. And also feed 20-30 cats daily. This is the best way to worm cats, don't have to try to get them to take liquid or pill dewormers. Gone are the days when I tried getting a tapeworm pill down a cats mouth that is still almost feral! Lot's less pain when they don't bite my fingers!! Just put it on back of neck and done.