Joe's Pet Meds


Ratings & Reviews
Care To Give Us A Feedback?
Write a review here and let the world know what you think about our service, prices, product range or shipping.
If you would like to review a specific product then please search for the product you would like to review and place your review on that page instead.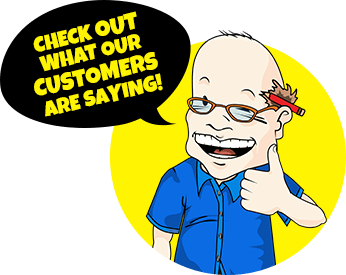 Profender Allwormer for Cats
Profender Allwormer for Cats
Kills round, hook and tape worms.
Kills larval and immature stages.
Convenient and easy to use.
Style Number: BAY2901-CONFIG
Product Detail: Profender Allwormer for Cats
Profender Allwormer
Profender Allwormer is the first spot-on allwormer for the treatment and control of every type of intestinal worm normally found in cats. Profender is effective in killing immature and mature stages of roundworms (Toxocara cati, Toxascaris leonina), hookworms (Ancylostoma tubaeforme) and tapeworms (Dipylidium caninum, Taenia Taeniaeformis).
Warnings, Side Effects and Drug Interactions: Profender may be safely used in kittens from 8 weeks of age and 0.5kg in bodyweight, in pregnant and lactating females. It should not be given by mouth, nor should cats be allowed to lick the application site, as this may result in transient signs of distaste (and occasionally vomiting) due to the bitter taste of the product. Profender should only be applied to intact skin. Avoid contact with eyes.
Treated cats should not be bathed until the solution has completely dried on the animal, as shampooing or swimming immediately following application may reduce the efficiency of the product.
Dosage and Administration: Twist the cap to remove it from the tube, then place the underside of the cap onto the top of the tube to break the seal. Part the cat's hair on the neck, at the base of the head and apply the contents of the tube directly onto the exposed skin. Squeeze the tube several times to release all of the solution. Treat kittens at 8,12 weeks of age and thereafter repeat treatments at 3 monthly intervals throughout life, or as otherwise directed by your veterinarian. Female cats should be treated at mating, then before kittening.
Product contains: EMODEPSIDE & PRAZIQUANTEL.
Storage: Store at room temperature, below 30C, in original unopened packaging.
Manufacturer: Bayer Australia Ltd
---
---
Profender Allwormer for Cats
Ratings & Reviews
Based on
28
Review(s)
Most Recent Reviews
Profender, great for cats
Written by
Al J.
Jan 03, 2016
Just wanted to say that Profender Allwormer for cats is the best product out there in my opinion. My cat had evidence of tapeworms and I was told by a family member about this topical that could be applied at the base of my cats neck. I ordered from Joe's Pet Meds after learning of it from my relative who orders everything from there! I've been ordering from Joe's for 3 years now. So great not to have to force pills down my cat's throat,and Joe's Pet Meds prices can't be beat !
Profender
Written by
Charlinda
Jan 02, 2016
I like Profender and I think it works well especially for tapeworms and the rest...
Profender
Written by
shirley jean dobler
Oct 27, 2015
Profender is an easy to use spot on, a very effective all wormer for my cats & because it is a spot on I know they will get the dose needed. Thanks for making this product available, since my cats engage in 'risky behavior' & need to be wormed for tapeworms. etc. at least twice a year. sjd
This Is The Best
Written by
ntwaltz
Sep 04, 2015
These are so convenient to use and they work great.
Profender
Written by
Arthur
Jul 29, 2015
Great product! Perfect for hard to treat cats. Best place for purchasing 2 packs!!!
Profender
Written by
Judy Naeger
Jun 11, 2015
I love this product. My cat is so hard to administer any treatment. This product is effective and easy on the both of us. Thank you.
Good review
Written by
Lena McCann
May 09, 2015
I have used the dewormer, and it works very well. It is also very economical.
save your skin!
Written by
lisacathouse
Mar 22, 2015
Great way to save yourself from cat claws! I have semi-feral cats that I cannot get a pill down but can put this on them. love, love, love this product but it is pricey if you have multiple cats!
Love this as there is nothing worse then worming cats!
Written by
allisono
Oct 24, 2014
I work as a Physician Assistant and am very comfortable with prescribing and administering medications for my human patients and non-human friends (horses, goats, dogs, cats, and chickens). I would rather give a shop to a 3 year old any day then deal with popping a de-wormer pill down any of my cat's throats (and hiding it in there food, IMPOSSIBLE!). I love the ease of this product as compared with any of my 4-legged companions or patients, nothing is worse then worming a cat!