Joe's Pet Meds


Ratings & Reviews
Care To Give Us A Feedback?
Write a review here and let the world know what you think about our service, prices, product range or shipping.
If you would like to review a specific product then please search for the product you would like to review and place your review on that page instead.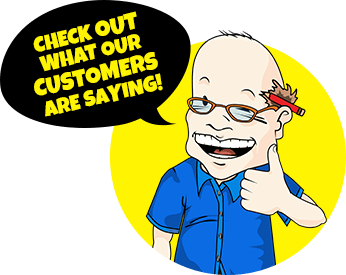 Profender Allwormer for Cats
Profender Allwormer for Cats
Kills round, hook and tape worms.
Kills larval and immature stages.
Convenient and easy to use.
Style Number: BAY2901-CONFIG
Product Detail: Profender Allwormer for Cats
Profender Allwormer
Profender Allwormer is the first spot-on allwormer for the treatment and control of every type of intestinal worm normally found in cats. Profender is effective in killing immature and mature stages of roundworms (Toxocara cati, Toxascaris leonina), hookworms (Ancylostoma tubaeforme) and tapeworms (Dipylidium caninum, Taenia Taeniaeformis).
Warnings, Side Effects and Drug Interactions: Profender may be safely used in kittens from 8 weeks of age and 0.5kg in bodyweight, in pregnant and lactating females. It should not be given by mouth, nor should cats be allowed to lick the application site, as this may result in transient signs of distaste (and occasionally vomiting) due to the bitter taste of the product. Profender should only be applied to intact skin. Avoid contact with eyes.
Treated cats should not be bathed until the solution has completely dried on the animal, as shampooing or swimming immediately following application may reduce the efficiency of the product.
Dosage and Administration: Twist the cap to remove it from the tube, then place the underside of the cap onto the top of the tube to break the seal. Part the cat's hair on the neck, at the base of the head and apply the contents of the tube directly onto the exposed skin. Squeeze the tube several times to release all of the solution. Treat kittens at 8,12 weeks of age and thereafter repeat treatments at 3 monthly intervals throughout life, or as otherwise directed by your veterinarian. Female cats should be treated at mating, then before kittening.
Product contains: EMODEPSIDE & PRAZIQUANTEL.
Storage: Store at room temperature, below 30C, in original unopened packaging.
Manufacturer: Bayer Australia Ltd
---
---
Profender Allwormer for Cats
Ratings & Reviews
Based on
28
Review(s)
Most Recent Reviews
Excellent wormer
Written by
Katmandu
Jul 06, 2019
Profender cat wormer is effective. My cat has had a couple of tapeworm infections. In both occasions, this wormer got rid of the infection within 2 days.
Profender and Joe's probably saved my cat
Written by
Janet in Florida
Apr 22, 2019
My cat was sneezing, throwing up, losing weight, lethargic. She is indoor/outdoor and a mouser for 15 years so I suspected some type of worm, probably lungworm. I read Profender can treat that too. Ordered from Joe's. 24 hours after applying Profender, she was a new cat. She is eating like crazy and active. Thank goodness I can buy without an Rx and an expensive visit to the vet, and that worms debilitate before becoming deadly. I have ordered before, and always get good products and good service. You can be confident that you are getting the real deal!
It works
Written by
US Cat owner
Mar 29, 2017
I chose this product over the other brands/types of cat dewormer because it kills a few different types of worms and is applied topically. It also doesn't mention needing to have your cat checked for heart worms first. I've used it on 4 different cats and it's worked every time. You need to know your cats weight. I checked my cats weight by weighing myself on a scale and then getting back on the scale again while holding my cat, the difference in weights is the weight of your cat. (i.e. if you weigh 180 pounds and holding your cat you weigh 190 pounds your cat weighs 10 pounds)
Cat Wormer
Written by
Connie
Mar 11, 2017
This is a great way to worm cats without them even knowing it! And Joe's Pet Meds has an incredibly low price to do it! Just simply put in the cat's skin and it works within 24hrs...Much easier than trying to force a pill in them.
Profender for cats
Written by
TERESAA
Mar 03, 2017
I'm in Florida and we have fleas! With the fleas come the Tapeworms. If you ever had to give a cat a pill, then you understand the importance of a spot on treatment. So much easier and no fighting with the fat to get the pill down. And it works amazingly well and very fast. I highly recommend it!
Good product & easy to use
Written by
Cat Lady
Jan 26, 2017
I've got 6 cats. Trying to get multiple dewormer pills down all of them is a nightmare! Plus, they end up throwing up the pills. The Profender is easy to apply & very effective. Joe's ships quickly & has good prices!
The only way I can worm my cat!
Written by
Granny
Jan 19, 2017
It is impossible to give a pill to my cat. She is old and tiny, but it's like trying to give a tiger a pill. She bites and scratches, and her jaws are clamped shut. In the end I am bleeding and the pill is on the floor. I have used this twice. I assume it works, because she gains weight and walks differently, not sort of hunched up. Thank you Joe and Company!
Easy and Effective!
Written by
Emily
May 12, 2016
This is a great wormer. It's easy to apply to the back of the cat's neck and ordering from Joe's Pet Meds is so much cheaper and easier that going to the vet. My cat is an indoor/outdoor cat and he needs to be wormed on a regular basis...nothing beats Joe's for that!
Unwanted Pests
Written by
Dorene Barnett
May 02, 2016
Cats, being cats, love bird dinners. Unfortunately, the birds have unwanted pests which are part of their great bird dinners. This Profender product has given me a a great piece of mind knowing it will rid my cat of these pests- especially since I can't convince my cats that tuna is a good substitute for bird dinners.
Profender cat dewormer
Written by
AlanJ
Feb 06, 2016
I've ordered Profender from Joe's Pet Meds for my cat for the third time now. Being an indoor and outside cat she had symptoms of tapeworm each year I've had her. Profender is easily applied at the base of my cat's neck and in short time (less than a day),there will be no evidence of the tapeworm. Joe's pet meds is always less expensive than getting meds from the vet or other web sites on the internet. Thanks to Joe's Pet Meds for good prices , products , and delivery right to my home .