Joe's Pet Meds


Ratings & Reviews
Care To Give Us A Feedback?
Write a review here and let the world know what you think about our service, prices, product range or shipping.
If you would like to review a specific product then please search for the product you would like to review and place your review on that page instead.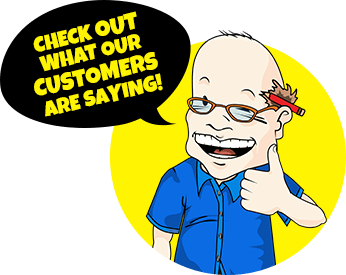 Profender Allwormer for Cats
Profender Allwormer for Cats
Kills round, hook and tape worms.
Kills larval and immature stages.
Convenient and easy to use.
Style Number: BAY2901-CONFIG
Product Detail: Profender Allwormer for Cats
Profender Allwormer
Profender Allwormer is the first spot-on allwormer for the treatment and control of every type of intestinal worm normally found in cats. Profender is effective in killing immature and mature stages of roundworms (Toxocara cati, Toxascaris leonina), hookworms (Ancylostoma tubaeforme) and tapeworms (Dipylidium caninum, Taenia Taeniaeformis).
Warnings, Side Effects and Drug Interactions: Profender may be safely used in kittens from 8 weeks of age and 0.5kg in bodyweight, in pregnant and lactating females. It should not be given by mouth, nor should cats be allowed to lick the application site, as this may result in transient signs of distaste (and occasionally vomiting) due to the bitter taste of the product. Profender should only be applied to intact skin. Avoid contact with eyes.
Treated cats should not be bathed until the solution has completely dried on the animal, as shampooing or swimming immediately following application may reduce the efficiency of the product.
Dosage and Administration: Twist the cap to remove it from the tube, then place the underside of the cap onto the top of the tube to break the seal. Part the cat's hair on the neck, at the base of the head and apply the contents of the tube directly onto the exposed skin. Squeeze the tube several times to release all of the solution. Treat kittens at 8,12 weeks of age and thereafter repeat treatments at 3 monthly intervals throughout life, or as otherwise directed by your veterinarian. Female cats should be treated at mating, then before kittening.
Product contains: EMODEPSIDE & PRAZIQUANTEL.
Storage: Store at room temperature, below 30C, in original unopened packaging.
Manufacturer: Bayer Australia Ltd
---
---
Profender Allwormer for Cats
Ratings & Reviews
Based on
28
Review(s)