Joe's Pet Meds


Ratings & Reviews
Care To Give Us A Feedback?
Write a review here and let the world know what you think about our service, prices, product range or shipping.
If you would like to review a specific product then please search for the product you would like to review and place your review on that page instead.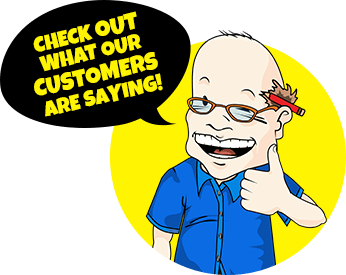 Generic Drontal for Cats
Generic Drontal for Cats
Vets' first line choice of dewormer for over 20 years
Comprehensive spectrum of activity against all worms
Safe, single dose, gentle, effective treatment
No starvation is needed before or after treatment
Can be given directly to the dog or disguised in food
Style Number: GENSV001-CONFIG
Product Detail: Generic Drontal for Cats
INDICATIONS:
Kiwof is indicated for the treatment of Roundworms, Hookworms and Tapeworms in cats.
DOSAGE AND ADMINISTRATION:
The recommended dose rates are 57.5 mg/kg Pyrantel Pamoate and 5 mg/kg Praziquantel. This is equivalent to 1 tablet per 4 kg (9 lbs) bodyweight. The tablet should be given directly but if necessary can be disguised in food. Kiwof Tablets may be given directly by mouth or offered in a small amount of food. Do not withhold food from the cat prior to or after treatment. The tablets are scored into halves to enable a range of weights to be treated.
Dosage:
2 kg bodyweight – ½ tablet
2.1 to 4 kg bodyweight – 1 tablet
4 to 6 kg bodyweight – 1 ½ tablet
*Not intended for use in kittens less than 6 weeks of age.
Recommended treatments
Kittens: Treat at 6,8,10 and 12 weeks and then a monthly until 6 months of age, after that every 3 months or on veterinary advice.
Lactating queens: Should be treated concurrently with kittens.
Adults: Treat every 3 months or on veterinary advice.
CAUTION:
NOT for pregnant pets.
NOT for kittens less than 6 weeks of age.
Do not use simultaneously with piperazine compounds.
Wash hand immediately after handling the medications.
For animal treatment only.
KEEP OUT OF REACH OF CHILDREN
Only remove tablets that will be consumed immediately from pack. Discard any tablets unused after expiry date.
---
---
Generic Drontal for Cats
Ratings & Reviews
Based on
46
Review(s)
Most Recent Reviews
WOW
Written by
Phillippe
Sep 29, 2014
Wow! This is an amazing offer! Is this really the pricwe? or is it on sale? Anyway, im buying RIGHT NOW!
WHOA
Written by
TOM
Sep 29, 2014
100 tablets for $150?!!! The branded one costs almost $300 and that's only 50 tabs. I am running a cat foster home and I am definitely hoarding these!!!
great
Written by
Ron
Sep 25, 2014
generic drontal works amazing to my kitty!
affordable!
Written by
Emma
Sep 25, 2014
thanks for offering alternatives like these. it is not always that people can afford all pet costs
Health is wealth
Written by
Johnthepreach
Sep 24, 2014
I am a guy but a cat person. Yes we do exist. I have about 6 cats and i love them all. I make sure they are all healthy and deworming is one step. Thank heavens for offering these generics
Awesome
Written by
CatLady09
Sep 22, 2014
Great job!! It worked!
Affordable!!
Written by
Mines
Sep 18, 2014
Deworming my cat regularly with these since you put them up here! Not a problem ever since! At least now we can easily afford medications
Great!
Written by
Luke
Sep 17, 2014
Great product! Great price! No one can beat that!
Customer for years!
Written by
James
Sep 15, 2014
i've been ordering for Joe's for years now. A friend recommended this site and I wasn't disappointed on anyway. It is a plus that they offer generic medications! Makes pet life even more convenient!! You go joe!
Yey
Written by
James
Sep 15, 2014
Hooray for Joes awesome prices!