Joe's Pet Meds


Ratings & Reviews
Care To Give Us A Feedback?
Write a review here and let the world know what you think about our service, prices, product range or shipping.
If you would like to review a specific product then please search for the product you would like to review and place your review on that page instead.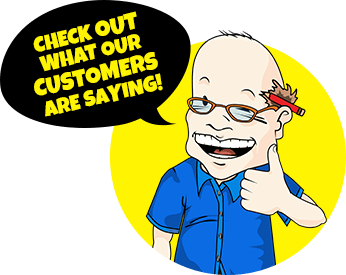 Generic Drontal for Cats
Generic Drontal for Cats
Vets' first line choice of dewormer for over 20 years
Comprehensive spectrum of activity against all worms
Safe, single dose, gentle, effective treatment
No starvation is needed before or after treatment
Can be given directly to the dog or disguised in food
Style Number: GENSV001-CONFIG
Product Detail: Generic Drontal for Cats
INDICATIONS:
Kiwof is indicated for the treatment of Roundworms, Hookworms and Tapeworms in cats.
DOSAGE AND ADMINISTRATION:
The recommended dose rates are 57.5 mg/kg Pyrantel Pamoate and 5 mg/kg Praziquantel. This is equivalent to 1 tablet per 4 kg (9 lbs) bodyweight. The tablet should be given directly but if necessary can be disguised in food. Kiwof Tablets may be given directly by mouth or offered in a small amount of food. Do not withhold food from the cat prior to or after treatment. The tablets are scored into halves to enable a range of weights to be treated.
Dosage:
2 kg bodyweight – ½ tablet
2.1 to 4 kg bodyweight – 1 tablet
4 to 6 kg bodyweight – 1 ½ tablet
*Not intended for use in kittens less than 6 weeks of age.
Recommended treatments
Kittens: Treat at 6,8,10 and 12 weeks and then a monthly until 6 months of age, after that every 3 months or on veterinary advice.
Lactating queens: Should be treated concurrently with kittens.
Adults: Treat every 3 months or on veterinary advice.
CAUTION:
NOT for pregnant pets.
NOT for kittens less than 6 weeks of age.
Do not use simultaneously with piperazine compounds.
Wash hand immediately after handling the medications.
For animal treatment only.
KEEP OUT OF REACH OF CHILDREN
Only remove tablets that will be consumed immediately from pack. Discard any tablets unused after expiry date.
---
---
Generic Drontal for Cats
Ratings & Reviews
Based on
46
Review(s)
Most Recent Reviews
Never Fails!
Written by
Lorree
Jul 20, 2018
Not only does this generic work just as well as the brand name and for less money, but getting it through Joe's allows me to also treat the feral TNR'd colony outside. Funding the TNR out-of-pocket is tough enough without having to also pay office fees and full-cost medication pricing. I appreciate the choice of generic or brand name, combination wormer or single drug. I've always had excellent results from this generic version and will continue to source it from Joe's.
The best!
Written by
Tammy
Nov 22, 2016
This is the BEST product for worms. Joe's prices can't be beat!
Great product
Written by
jody
Jul 31, 2016
This product works perfectly! Other types have made my cats sick, and this one works well with no ill side effects. Thanks Joe!
Great product, great price!
Written by
MFettes
May 09, 2015
We've used this several times when one of my cats gets puny from picking up worms. Even though he's indoor, he still manages to get ringworm about once every two years, and using this generic wormer does the trick every time. He hasn't had any rough side effects, and it's very effective. We keep a supply on hand. I definitely recommend it!
Using this for a year
Written by
Jacob
Jan 27, 2015
My cats are depending on these wormers for a year now. Not ever have i seen a worm on their stool since. Thanks. Greatly priced too!
Kitty cat loves it
Written by
Ioa
Jan 27, 2015
I tried different tablets for my Percy. I want him safe and healthy all year round. Now I came across this one and for some reason he didn't fuss about taking it! So Lucky!!!
Hooray!!
Written by
Chase
Nov 27, 2014
Hooray for Joes. Another good deal that you couldnt get anywhere else
my choice
Written by
Sasha
Nov 27, 2014
Two thumbs up!!!!
Regular Joe Shopper
Written by
Opal
Nov 27, 2014
I have bee adopting as much kitties as I can. Thanks to this and your other low cost meds I could get mroe from the shelter and still give them the best health treatments there is.
helpful
Written by
Yankee
Nov 21, 2014
In an old lady point of view, this is a great help!