Joe's Pet Meds


Ratings & Reviews
Care To Give Us A Feedback?
Write a review here and let the world know what you think about our service, prices, product range or shipping.
If you would like to review a specific product then please search for the product you would like to review and place your review on that page instead.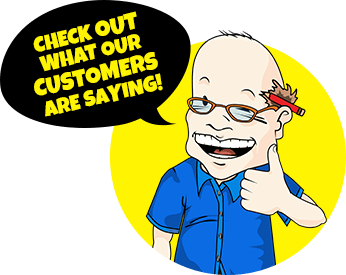 K9 Advantix
K9 Advantix
Kills fleas and flea larvae within 20 minutes of contact
Repels and kills ticks, including the paralysis tick
Remains effective after bathing and contact with water
Repels and kills mosquitoes, sandflies and biting flies.
Controls lice
Style Number: A3020-CONFIG
Product Detail: K9 Advantix
Advantix For Dogs
Advantix for dogs is a spot-on treatment with wide ranging effects.
It kills fleas and flea larvae in the environment for 4 weeks
Repels and kills the paralysis tick for 2 weeks
Repels and kills the brown dog tick and bush tick for 1 month
Repels and kills mosquitoes and sandflies for 4 weeks.
Advantix can be used on puppies from 7 weeks of age. It can be safely used on pregnant and lactating female dogs.
Advantix repels ticks. The great advantage of this is that it can repel a tick before it bites your dog. Any ticks attached prior to application of Advantix will be killed by the product but will remain attached.
Advantix continues to be effective after a treated dog is exposed to water. This allows the dog to continue to participate in swimming and being bathed.
Advantix is manufactured by Bayer Australia Ltd.
How to use the product
Advantix for Dogs is applied as a spot-on treatment at skin level. For dogs less than 25kg the entire contents of the tube is applied between the shoulder blades. For dogs over 25kg, the appropriate dose is divided and applied between the shoulder blades, between the hips, and at one point in between.
Sizes
Advantix for dogs is available in 4 different sizes.
Dogs less than 4kg -green pack
Dogs 4-10kg - turquoise (aqua)pack
Dogs 10-25kg - red pack
Dogs over 25kg - blue pack
Note - dogs over 50kg require dosage with 2 pipettes from the blue pack.
Owners of growing dogs need to be aware of any changes in their dog's weight to ensure that the appropriate dose is given to protect their dog as it grows.
Tips and tricks
Dogs generally accept the administration of spot-on treatments fairly well. However if your dog doesn't co-operate, using distraction techniques may be of benefit. Having another person pat the dog or offer a small treat at the time of application is often beneficial for such animals.
If your dog likes to roll in the dirt or grass immediately after application, take the dog for a walk immediately after application to ensure it is not rubbed off.
After every application of Advantix, owners should consider placing a marker on the calendar for the next due date to ensure continuity of protection and avoid forgetting a dose.
Active ingredients
Advantix contains 2 active ingredients
Imidacloprid 100 g/L and permethrin 500 g/L.
Contraindications and warnings
Advantix must not be used on cats or animals other than dogs.
Do not allow cats to actively groom or have close physical contact with a recently treated dog.
Ensure that Advantix does not contact the mouth or eyes of the treated dog.
Not for use in puppies less than 7 weeks of age.
During tick season daily tick searches are still recommended.
---
---
K9 Advantix
Ratings & Reviews
Based on
97
Review(s)
Most Recent Reviews
Best ever
Written by
Gelai
Feb 29, 2016
Advantix works well on my dogs. My vet recommended this to my dog and I will continue purchasing this from Joe's Pet Meds. Great value!
Flea control
Written by
Jordan
Feb 15, 2016
Great solution to fleas. Works fast. Couldn't think of any better solution than this. And not to mention Joe's Pet meds prices. It's absolutely the best offer in the market.
K9 Advantix
Written by
Lucia
Feb 12, 2016
Best flea control out there! Quickly removes ticks and fleas.
Great Product!
Written by
Peaches223
Feb 05, 2016
I have used this product for at least 7-8 years, and I have never had any problems with fleas or ticks. In fact, I have found 2 ticks on my dogs over these years: in both instances the ticks were dead. I have always ordered from Joe's and only had one minor issue, which was immediately corrected and handled. Great prices and great service! FYI: if ordering from the US, it does take up to a few weeks to receive your product, so order in advance if you need the product ASAP.
K9 Advantix
Written by
Jancen
Nov 20, 2015
Works fast. In three weeks time fleas are gone. I will definitely recommend this to my dog owner friends.
Cheap meds
Written by
Daniel
Nov 18, 2015
This is the best site to buy Advantix. Nothing beats Pet Shed's prices. Very affordable. And all of their meds work. I'm a customer of Joe's Pet Meds for three years and I will continue buying from this site.
Quick solution
Written by
Joanthan
Nov 12, 2015
Fleas are gone. Quickest solution ever. No more parasites, finally!
Joe's low cost meds
Written by
Genevive
Nov 03, 2015
Meds in vet's office are so pricey, that pet owners like me, badly need an alternative. Joe's pet meds is a good source of dog meds. They offer quality products at a great price. I was able to buy Advantix here and was able to save almost a third of its price in the vet.
Tick and flea control
Written by
Karlo
Oct 27, 2015
This is perfect. Works best. My dog is now free from ticks and fleas after months of suffering. Even my pompom who is very sensitive on treatments, he did well with this med. No allergic reactions.
k9 Advantix
Written by
Jenra
Oct 20, 2015
Great price for K9 Advantix. I'm only using Advantix for my dog's fleas and ticks but it's getting more and more expensive here so I was forced to try to buy it online. But no regrets. Joe's Pet Meds is a great and reliable company.