Joe's Pet Meds


Ratings & Reviews
Care To Give Us A Feedback?
Write a review here and let the world know what you think about our service, prices, product range or shipping.
If you would like to review a specific product then please search for the product you would like to review and place your review on that page instead.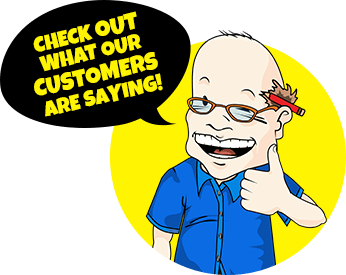 K9 Advantix
K9 Advantix
Kills fleas and flea larvae within 20 minutes of contact
Repels and kills ticks, including the paralysis tick
Remains effective after bathing and contact with water
Repels and kills mosquitoes, sandflies and biting flies.
Controls lice
Sorry, but this item is sold out. View others like it below
Style Number: A3020-CONFIG
Product Detail: K9 Advantix
Advantix
Advantix for dogs kills fleas and ticks on contact which means fleas are killed even before they bite your dog. Advantix also repels ticks, mosquitoes, sandflies, and stable flies. Available as a simple water-resistant and spot-on treatment for dogs of all sizes and puppies from seven weeks of age, Advantix offers an easy solution to keep your pet safe against parasites.
What are the active ingredients in Advantix?
Active ingredients:
How Advantix works
Advantix repels ticks. The great advantage of this is that it can repel a tick before it bites your dog. Any ticks attached prior to the application of Advantix will be killed by the product but will remain attached.
Advantix continues to be effective after a treated dog is exposed to water. This allows the dog to continue to participate in swimming and being bathed.
How can you properly administer Advantix?
Advantix for Dogs is applied as a spot-on treatment at skin level. For dogs less than 25kg, the entire contents of the tube are applied between the shoulder blades. For dogs over 25kg, the appropriate dose is divided and applied between the shoulder blades, between the hips, and at one point in between.
Advantix for dogs is available in 4 different sizes:
Dogs less than 4kg - green pack
Dogs 4-10kg - turquoise (aqua) pack
Dogs 10-25kg - red pack
Dogs over 25kg - blue pack
Dogs over 50kg require dosage with 2 pipettes from the blue pack.
Owners of growing dogs need to be aware of any changes in their dog's weight to ensure that the appropriate dose is given to protect their dog as it grows.
Dogs generally accept the administration of spot-on treatments fairly well. However, if your dog doesn't cooperate, using distraction techniques may be of benefit. Having another person pat the dog or offer a small treat at the time of application is often beneficial for such animals. If your dog likes to roll in the dirt or grass immediately after application, take the dog for a walk immediately after application to ensure it is not rubbed off. After every application of Advantix, owners should consider placing a marker on the calendar for the next due date to ensure continuity of protection and avoid forgetting a dose.
What are the precautions in using Advantix?
Advantix must not be used on cats or animals other than dogs. Do not allow cats to actively groom or have close physical contact with a recently treated dog. Ensure that Advantix does not contact the mouth or eyes of the treated dog. Advantix must not be used in puppies less than 7 weeks of age.
---
---
K9 Advantix
Ratings & Reviews
Based on
97
Review(s)
Most Recent Reviews
Works Great
Written by
Kevin Grant
Oct 20, 2017
We have been using this for several years. We live on 5 acres with many trees. no fleas or ticks. Plus have researched and Joe's is always the least expensive.
Best prices anywhere
Written by
tone454
Sep 23, 2017
I have three dogs and Joe's prices can't be beat anywhere, I have been coming back for years and good quality for half the price.
Advantix
Written by
Lorry
Mar 23, 2017
I've used this product for years, it has worked without any upset to my dogs and no incident of fleas or ticks. What more can you ask, I rate it a 5-star.
Great Results
Written by
antneejay2
Mar 15, 2017
Our property supports a very healthy tick population. After one of our dogs contracted lyme disease (very expensive to treat), we started using K9 Advantix and haven't had a problem in years. We buy from Joe's Pet Meds because of the low price and quality service. We just make sure to allow plenty of lead time when ordering as it sometimes takes more than the 4 - 10 day delivery time advertised.
Great product! Great price!
Written by
Liz
Jan 08, 2017
We've been using it for couple of years now and it always works great. Also Joe's pet meds offers it for a much better price then pet stores, which is great too=)
Great product
Written by
ida s
Aug 18, 2016
It really helps with the fleas and havent really noticed any mosquitos on my dogs. Great price and fairly fast delivery (about two weeks). I love this site!!! Been using this on my dogs for about a year and no side effects :)
ADVANTIX :)
Written by
lolafalana
May 09, 2016
i have used this on my old weiney dog for years works great no side effects and keep buggys off my lil hot dog shes happy which makes me happy thank you Joes for great service !
The best product ever!
Written by
Jerod
May 01, 2016
I've been using this product for over 10 years after trying many other brands. All others seem like flea/tick food... they have no chance with advantix! It is more expensive, but in the long run it's cheaper. You wont regret it
Expensive but worthy
Written by
Alex
Mar 14, 2016
This is a bit pricey but I have no regrets. As long as it is very effective on my dogs and got no side effects. Thank you Joe's Pet Meds for this amazing product.
Tick and flea solution
Written by
Faye
Mar 10, 2016
I've been buying Advantix from Joe's Pet meds since 2014. My dogs are very prone to fleas since we live in Florida but Advantix is really a great help in controlling and preventing them. Great solution indeed.