Joe's Pet Meds


Ratings & Reviews
Care To Give Us A Feedback?
Write a review here and let the world know what you think about our service, prices, product range or shipping.
If you would like to review a specific product then please search for the product you would like to review and place your review on that page instead.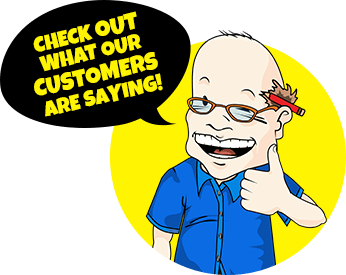 Frontline Plus
Frontline Plus
Frontline Plus features
Kills fleas for at least one month
Controls and treats Flea Allergy Dermatitis
Kills all known ticks for at least one month
Water-resistant
Easy to administer spot-on application
Each tube contains Fipronil & S-Methoprene
GENERIC NOW AVAILABLE
SELECT THE GENERIC OPTION TO SAVE $$$
Style Number: MSD14-CONFIG
Product Detail: Frontline Plus
Frontline Plus
Frontline Plus provides protection against fleas and ticks, and contains a special ingredient to kill flea eggs and larvae. By stopping the development of new fleas, Frontline Plus provides the most complete flea and tick protection available. Frontline Plus kills 100% of fleas and ticks within 48 hours, including many ticks that transmit dangerous diseases that can affect other pets and humans.
How Frontline Plus works
Frontline Plus Flea Control has been formulated for use on puppies and kittens from eight weeks of age and is safe for use on pregnant and lactating animals. It is a water-resistant flea medication, so it continues to kill fleas even after shampooing, swimming, rain, or exposure to sunlight.
Frontline Plus kills ticks for at least one month. A monthly application is recommended where tick control is needed. Applying this treatment kills all life stages of ticks (larva, nymph, and adult). Fight ticks that may transmit Lyme disease, ehrlichiosis, babesiosis, anaplasmosis, and other tick-borne diseases. Frontline Plus kills chewing lice for at least one month. A once monthly application is recommended where chewing lice control is needed.
What are the active ingredients in Frontline Plus?
Active ingredients:
How can Frontline Plus be properly administered?
Frontline Plus spreads from the single point of application, rapidly covering the entire dog or cat and localizing in the hair, on the surface of the skin, and in the sebaceous glands. These glands act as a reservoir, continuously replenishing Frontline Plus onto the skin and hair coat, so it keeps working even if your pet gets wet. Fleas, ticks, and chewing lice are killed quickly after coming into contact with a treated pet. Fleas and ticks do not need to bite in order to die.
When used monthly, Frontline Plus completely breaks the flea life cycle and controls tick and chewing lice infestations.
Are there side effects in using Frontline Plus?
Pets may experience some temporary irritation at the site of application. If signs persist or become more severe within a few days of application, consult a veterinarian immediately.
---
---
Frontline Plus
Ratings & Reviews
Based on
148
Review(s)
Most Recent Reviews
FLEAS
Written by
ROBERT WILSON
Jul 10, 2019
THIS IS A GREAT PRODUCT AND I RECOMMENDED IT TO ANYONE
The Best Medicine Out on the Market!
Written by
KDixon
May 15, 2019
I have been using Frontline Plus on all my animals for over 20 years. When I found Joe's website 10 years ago, I was elated! It has saved our family so much money. Thanks, Joe!
frontline plus for cats
Written by
Marilyn
Apr 08, 2018
Been using Frontline for years on my cat. No fleas or ticks.! Ticks and fleas were really bad last year. Had several on us when we went walking but none on my cat. Really works great. Although she is inside most of the time she loves to be outside when it is warm. Frontline keeps those critters off.
Frontline
Written by
Bob
Nov 29, 2017
Used another product - dog appears to be allergic to it - going back to Frontline.
kharrison1103@yahoo.com
Written by
khoff
Sep 26, 2017
great product! no fleas or ticks
Frontline Plus
Written by
ladylobo0
Jul 05, 2017
I have used this product for over 10 years and it has never failed me. My cats and dogs love it and stand perfectly still for me to apply it every month. Being able to get it at such a great price is just awesome!
Frontline Plus
Written by
Buddy and Munch
Jun 13, 2017
Our Dad has put these drops on us for years and we've never had to scratch for fleas or ticks. He also gives us yummy Heartguard Plus and we never have to worry about those critters. We love Dad! Buddy and Munch
Frontline Plus
Written by
Vivian Phillips
Jun 07, 2017
I am very happy with the results of applying Frontline Plus to my 12 lb rat terrier. We live in an area with lots of deer ticks that transmite Lyme dissease and he has been healthy for his 10 years of life this far. I only apply Frontline Plus every two months. My dog also receives at the vet's office the Lyme dissease vacine once a year in the spring. Frontline Plus costs a little more than othe similar products but I will not change it. I save money by ordering Frontline Plus on line to Joe's Pet Meds, and it always arrives.
pg9365@juno.com
Written by
Patricia
May 08, 2017
I have been using Joe's Pet Meds for 11 years and they have the cheapest and best Frontline Plus Prices......I would recommend them to anyone and do to all the people that adopt mini Dachshunds from me. Thanks Joe's Pet Meds.
nrattigan1@comcast.net
Written by
Cyberfrance
Apr 07, 2017
I have 6 smaller dogs and I've been using both Frontline Plus and the generic for about 10 years. I find that if I buy in the largest size, I can split the dosage among all 6 dogs. They have never had a flea among them. I live in Maryland in the USA and it's hot here in summer. Fleas can be a real problem. I highly recommend Frontline Plus and the generic. They work. If you have a severe flea problem, it is wise to first have your dogs bathed before you apply the liquid. I also have my dog yard treated for fleas with Sevin powder in the spring. So far, so good. You will save a lot of money if you purchase your dog supplies here. I have been doing so for MANY years. I recommend them all of the time.