Joe's Pet Meds


Ratings & Reviews
Care To Give Us A Feedback?
Write a review here and let the world know what you think about our service, prices, product range or shipping.
If you would like to review a specific product then please search for the product you would like to review and place your review on that page instead.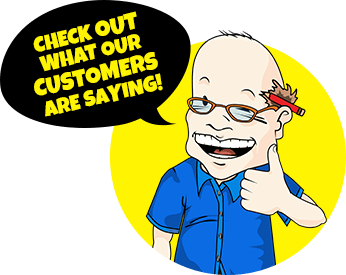 Advocate for Dogs & Cats
Advocate for Dogs & Cats
For Cats
Kills adult fleas and treats flea infestations
Treats and controls ear mites
Treats and controls roundworms and hookworms
Prevents heartworm disease
For Dogs
Prevents heartworm disease
Treats circulating microfilaria in heartworm positive dogs
Kills adult fleas and treats flea infestations
Treats and controls common intestinal parasites: roundworms, hookworms, and whipworms
Treats and controls sarcoptic mange
Style Number: A2300-CONFIG
Product Detail: Advocate for Dogs & Cats
Advantage Multi (Advocate)
Advantage Multi is known as Advocate in Australia and the UK. Pet Shed sells the Australian or UK packaged version of Advantage Multi (Advocate). Advocate offers protection against multiple parasites in one easy-to-administer topical monthly dose – no need to battle with tablets!
Treat and prevent fleas (Ctenocephalides felis) in both dogs and cats with Advantage Multi and include it as part of a routine treatment regime for Flea Allergic Dermatitis (FAD). With Advantage Multi, you can also fight ear mites (Otodectes cyanotis) and prevent heartworm (Dirofilaria immitis), and several intestinal worms in dogs and cats including roundworm, heartworm, lungworm, and whipworm.
How Advantage Multi (Advocate) works
After application, the active ingredient imidacloprid spreads across the skin and coat, killing existing fleas within 12 hours. After this time, re-infesting fleas are affected by the active ingredient in 3-5 minutes and killed within 1 hour, on contact. Imidacloprid is shed into the environment as your pet sheds the skin and fur, killing flea larvae within 20 minutes. This helps break the flea lifecycle.
Advantage Multi's unique formula prevents heartworm disease in cats and dogs while controlling fleas, roundworms, and hookworms, and ear mites in both species and whipworms, Sarcoptes and Demodex mites in dogs. Advantage Multi works rapidly to control fleas, killing over 98% of adult fleas within 12 hours of application. Protecting your pet against common parasites has never been easier with this fantastic new product.
What are the active ingredients in Advantage Multi (Advocate)?
Active ingredients:
How can Advantage Multi be administered to dogs and cats?
Advantage Multi is applied topically to the skin on the back of the neck – usually once a month or every four weeks. It should be applied to an area where your pet cannot reach to lick it off, usually between the shoulder blades.
The dose of Advantage Multi required will depend on your pet's weight and comes in several strengths so that any sized animal can be given an accurate dose. Advantage Multi can be given safely alongside most veterinary medicines.
Dogs – 10mg/kg bodyweight imidacloprid and 2.5mg/kg bodyweight moxidectin. This equates to 0.1ml/kg bodyweight Advocate dog solution.
Cats – 10mg/kg imidacloprid and 1mg/kg moxidectin. This equates to 0.1ml/kg Advocate cat solution.
Use the top of the cap to break seal of tube. Part hair between the shoulder blades until the skin is visible. Place the tip of the tube on the skin and squeeze the tube firmly to apply the solution directly to the skin.
---
---
Advocate for Dogs & Cats
Ratings & Reviews
Based on
222
Review(s)
Most Recent Reviews
Have used for years!
Written by
Theresa
May 03, 2017
This is such a great topical as it treats fleas/heartworms and 5 intestinal worms as well which eliminates the need to worm my dog. Living in an apartment my dog contracted 2 parasite worms that had to be treated and since I started using Advocate I've not had one problem! Highly recommended!!! If you live in a high tick area you will want to make sure to add additional preventative which I don't.
Best results!
Written by
j. cebulski
May 01, 2017
Advocate......have used it on all our cats and dogs for years...Very effective at controlling and elimination the flea problem (which is a problem here in Florida!!!) Highly recommend!!!!
wonderful, effective product
Written by
Michael Gallagher
Apr 14, 2017
Have ordered Advocate from Joe's Pet Meds for past 5 years. Our indoor/outdoor cat has never shown any fleas or parasites...and we live in Florida ! Really an amazing product, and even after all this time can find no supplier cheaper and more reliable than Joe's Pet Meds.
Advocate
Written by
Jeannie
Apr 14, 2017
This product works great on my dogs and I would highly recommend it to anyone who needs flea and heart worm protection. Love this product
Advocate
Written by
Jeannie
Apr 14, 2017
I love this product and have ordered it from Joes before. They have great products and great prices.
Love it!
Written by
Amy H
Apr 05, 2017
I love this product because it protects our fury friends from all of the major offenders. This is the best product to use. And Joe's... makes it easy
Flea and heartwom
Written by
Nanny
Mar 12, 2017
Good product to control fleas and prevent heart worm. My little one takes it with no problems. Has completed stopped the scratching. Great price too !! I was paying the vet 23$ a month for product.this averages 12$ per month..
Advocate Flea, Heartworm, & Worms Preventative
Written by
Coni
Jan 30, 2017
This is a great produce and extremely affordable at Joe's Pet Meds. Works really well and easy to apply.
Advocate for 4 cats
Written by
Gay Hall
Jan 17, 2017
After my cats became immune to another product for fleas I chose Advocate. it has proved satifactory and in one instance theraputic. I feed a feral cat who had a severe flea allergy. His coat wasdull, patchy disturbed by the cat licking and scratching. After one dose of Advocate his coat began to inprove and he became the sleek tuxedo cat he was meant to be. The price is right and we all thank you.
Great Product
Written by
Julie
Jan 14, 2017
I have been buying this Advocate from Joe's Pet Meds for about 7 years and it has been a pleasure. The prices are the best and the Advocate has kept both my dog and my cat happy and healthy. Advocate works better than anything else we have tried.