Joe's Pet Meds


Ratings & Reviews
Care To Give Us A Feedback?
Write a review here and let the world know what you think about our service, prices, product range or shipping.
If you would like to review a specific product then please search for the product you would like to review and place your review on that page instead.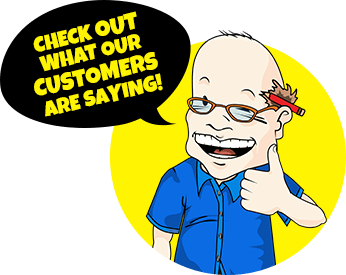 Advocate for Dogs & Cats
Advocate for Dogs & Cats
Advocate for Cats provides broad-spectrum parasite protection in a convenient monthly application:
• Kills adult fleas and treats flea infestations
• Treats and controls ear mites
• Treats and controls roundworms and hookworms
• Prevents heartworm disease
Advocate for Dogs provides broad-spectrum parasite protection in a convenient monthly application:
• Prevents heartworm disease
• Treats circulating microfilaria in heartworm positive dogs
• Kills adult fleas and treats flea infestations
• Treats and controls common intestinal parasites: roundworms, hookworms and whipworms
• Treats and controls sarcoptic mange
Style Number: A2300-CONFIG
Product Detail: Advocate for Dogs & Cats
Advocate offers protection against multiple parasites in one easy to administer topical monthly dose – no need to battle with tablets!
Advocate's unique formula prevents heartworm disease in cats and dogs while controlling fleas, roundworms and hookworms and ear mites in both species and whipworms, Sarcoptes and Demodex mites in dogs. Advocate works rapidly to control fleas, killing over 98% of adult fleas within 12 hours of application. Protecting your pet against common parasites has never been easier with this fantastic new product.
Each tube contains: IMIDACLOPRID & MOXIDECTIN
Directions for use: Use the top of the cap to break seal of tube. Part hair between the shoulder blades until skin is visible. Place the tip of the tube on the skin and squeeze tube firmly to apply solution directly to the skin.
---
---
Advocate for Dogs & Cats
Ratings & Reviews
Based on
222
Review(s)
Most Recent Reviews
Advocate
Written by
Joey
Sep 16, 2017
Product is amazing. since ive been using this, my dogs have been itch and parasite free! I have been recommending this product to all of my friends and family
jerryv72@gmail.com
Written by
jerry vaughn
Sep 03, 2017
The best product we have ever tried.
great product at a great price
Written by
JS
Sep 03, 2017
This flea and heartworm control is the best on the market for the price. It is easy to apply and does a great job controlling fleas. It's a fraction of the price of other brands and works just as well. My sister-in-law is a vet, and she said it works just as well as perscription meds. I've used it for years and will never use anything else--buy it here, it's the cheapest on the internet!
Thank you! Thank you!!
Written by
Emily Miller
Jul 23, 2017
Thank you for being able to provide Advocate for out fur babies, Buckeye and Hayes. We moved to Oklahoma City in December and they had the worst luck with fleas, but thanks to Advocate we were able to fight back! Works just as well as Advantage Multi! Reordering today because you can't beat the price!
Great product
Written by
skifuzz
Jul 11, 2017
This is a great product that I have been using for many years. I just noticed that ticks are not listed on the controlled parasites. I have always thought that ticks were included and would have rated 5 stars if they were.
Advocate saves us money
Written by
Debbie
Jun 26, 2017
I run a rescue and this saves us so much money to be able to buy this here. our vets were charging us twice as much. We had to resort to using other products because of costs
Luv this product:)
Written by
Annie
Jun 25, 2017
Have been using it since my cats were 4 months old..they are 13 now! good product:)
Advocate - Great product
Written by
Paula
Jun 16, 2017
I have very large dogs and with Advocate I have no worries about the cost to keep the fleas, ticks and heartworms away from my fur babies.
Works Great
Written by
Dr. Candace
May 26, 2017
We have been using the Advocate Multi on our three cats for the past three years. We live in San Antonio, Texas where fleas and parasites are a problem. This product works great. When we first moved to TX we didn't think to treat our pets for fleas (we moved from the desert, where fleas are not a problem) and we had a terrible flea infestation. Through our vet's help we got rid of the fleas, but wanted to find an affordable way to prevent the fleas. Joe's Pet Meds is the best place for such a need. We started using the Advocate Multi and have not had a problem with fleas ever since. The only down side to this product is that it is a liquid application. I wish we could get this product in a chewable. It would be less messy and not irritate the cat's skin.
Adantage Multi
Written by
Frieda Beery
May 07, 2017
This stuff is great, my cat does not mind the drops (as long as they are warm) and the protection lasts a good 30 days easy. Even a few days after, plenty of markets for my calendar and she is covered for good. It's the best I've found to keep everything away from my pet. It works for little cats too. Protect them early and they will live a long healthy life.