Joe's Pet Meds


Ratings & Reviews
Care To Give Us A Feedback?
Write a review here and let the world know what you think about our service, prices, product range or shipping.
If you would like to review a specific product then please search for the product you would like to review and place your review on that page instead.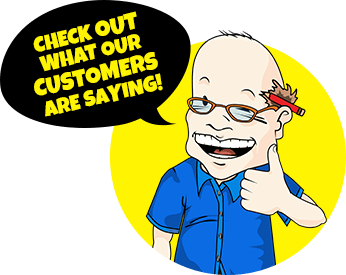 Generic Drontal for Dogs
Generic Drontal for Dogs
Troncil Plus for Dogs

Each tablet contains Praziquantel, Pyrantel Pamoate and Febantel.
Indicated for removal of Ascarids, Tapeworms, Hookworms and Whipworms in Dogs.
Style Number: GENSV002-CONFIG
Product Detail: Generic Drontal for Dogs
Troncil Plus for Dogs
Troncil Plus for Dogs (Praziquantel/Pyrantel Pamoate/Febantel) broad spectrum anthelminthic tablets are available in three sizes. Each size is scored for convenient oral administration.
CompositionEach Troncil Plus Tablet for Puppies and Small Dogs contains 25 mg praziquantel, 72 mg pyrantel pamoate and 75 mg febantel.
Each Troncil Plus Tablet for Medium Sized Dogs contains 50 mg praziquantel, 144 mg pyrantel pamoate and 150 mg febantel.
Each Troncil Plus Tablet for Large & Extra Large Dogs contains 175 mg praziquantel, 504 mg pyrantel pamoate and 525 mg febantel.
IndicationsTroncil Plus Tablets are indicated for removal of tapeworms (Dipylidium caninum, Taenia pisiformis, Echinococcus granulosus and removal and control of Echincoccus multiocularis). For removal of hookworms (Ancylostoma caninum, Uncinaria stenocephala), Ascarids (Toxocara canis, Toxascaris leonina) and Whipworms (Trichuris vulpis) in dogs.
DosageThe presence of parasites should be confirmed by laboratory fecal examination. Weigh the animal before treatment. Administer the proper dosage as specified in the following table as a single oral treatment
DOSAGE CHARTS
Troncil Plus Tablets for Puppies and Small Dogs (2-25 lbs)
Body Weight (lbs.) Number of Tablets
2-4 1/2 tablet
5-7 1 tablet
8-12 1 ½ tablet
13-18 2 tablets
19-25 2 ½ tablets
Troncil Plus Tablets for Medium Dogs (26-60 lbs)
Body Weight (lbs.) Number of Tablets
26-30 1 tablet
31-44 1 ½ tablet
45-60 2 tablets

Troncil Plus Tablets for Large and Extra Large Dogs (45 lbs. And greater)
Body Weight (lbs.) Number of Tablets
45-60 1 tablet
61-90 1 ½ tablet
91-120 2 tablets

Not intended for use in puppies less than 3 weeks of age or dogs weighing less than 2 lbs.
Contraindications, WarningsConsult a veterinary surgeon before treating pregnant animals for roundworms.
The product may be used during lactation.
Do not exceed recommended dose when treating pregnant bitches.
Do not use simultaneously with piperazine compounds.
Storage: Troncil Plus Tablets should be stored at controlled room temperatures between 59-86°F (15-30°C).
Manufacturer:Vetbiochem
---
---
Generic Drontal for Dogs
Ratings & Reviews
Based on
50
Review(s)
Most Recent Reviews
Excellent!
Written by
cess
Mar 02, 2020
Great product! Only at Joes.
awesome dewormer at an awesome price
Written by
Alexis K
Apr 25, 2019
this dewormer is worth it's weight in gold and took care of everything at once! Had the healthiest litter and used it for all of my puppies once they graduated from the puppy suspension which is currently only available in name brand. Happy to have this great generic and money saving option. The more money I am able to save in routine care, the more Money I have to do all of the extra things for my dog. great options!!
Hart worm
Written by
Patty
Jun 14, 2016
Heartworm from Joe's for many many years and I wouldn't buy anywhere else.
Great Product-Drontal Generic Wormer
Written by
mtyer
Jun 09, 2016
The Generic Drontal dog wormer is an EXCELLENT product--it's easy to administer, works efficiently, and Joe's Pet Meds offers the product at the best price(s) I've seen. Drontal was recommended as the wormer of choice when we took our newly rescued/adopted Chocolate Lab to her first vet appointment due to the broad spectrum of coverage. However, our vet warned of the cost. Joe's Pet Meds offers this wormer at a fraction of the cost! When comparing prices from my vet's office, I get FOUR TIMES the amount of dosages from Joe's with the same effectiveness! Our dog's coat is beautiful, and I have confidence (that was also confirmed at her check-up) that she is worm free. Thank you Joe's Pet Meds! I'll certainly continue to be a repeat customer!
Good Quality Gen Tabs
Written by
CatDaddy
Mar 06, 2016
Can't always keep my 4 cats totally flea free 24/7 and these tabs are good quality and rid them of worms they get from occasional flea ingestion and other sources--effective and price-friendly!
AMAZING PRODUCT
Written by
Sharayah
Jul 17, 2015
We raise Boston Terriers and French Bulldogs, after using panacur and stringid over and over with no results a friend gave us a link to JoesPetMeds to buy this Generic Drontal and not only is the price amazing but it has been the only thing to truly clear our puppies of those nasty worms. Thanks JoesPetMeds!!!
Skeptic
Written by
Hera
Jan 27, 2015
I was never a believer of generics. i feel that I am not giving my pets the best. But sometimes when life hits you hard you are forced to find alternatives. Glad i've tried this! Sticking to it
Generic Wormer
Written by
Jake
Jan 27, 2015
From all the wormers we've tried. This by far is the best if you're talking about price and effectivity. Very friendly offer
jalc1@live.com
Written by
Wendy
Dec 01, 2014
So glad that I found this product for my dogs.It is what I was looking for and was offered at a great price.
Amazing joe
Written by
Bronk
Nov 27, 2014
No where else could you find these amazing pet medications. Only at Joes