Joe's Pet Meds


Ratings & Reviews
Care To Give Us A Feedback?
Write a review here and let the world know what you think about our service, prices, product range or shipping.
If you would like to review a specific product then please search for the product you would like to review and place your review on that page instead.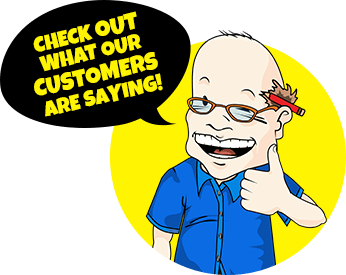 Sentinel Spectrum Chewables
Sentinel Spectrum Chewables
Monthly tasty chew for the prevention and control of fleas, heart worm, and intestinal worms in dogs.
Beef-flavoured and palatable.
97% of dogs accept them straight from the hand.
GENERIC OF SENTINEL FLAVOR TABS NOW AVAILABLE
SELECT THE GENERIC OPTION TO SAVE $$$
Sale From $37.45
From $49.95
Style Number: NVA-OHW-00021-CONFIG
Product Detail: Sentinel Spectrum Chewables
Sentinel Spectrum Chewables For Dogs
Sentinel Spectrum is manufactured by Novartis Animal Health Australasia Pty Ltd as a broad spectrum preventative medication against many common canine parasites.
This product is given as a once monthly oral dose and is flavoured to enhance palatability for dogs.
Dogs should be tested for heartworm by their veterinarian prior to beginning on Sentinel Spectrum.
Sentinel Spectrum aids in the control of fleas by ensuring that the life cycle of the flea is interrupted at several stages by interrupting the development of juvenile stages of the flea. Sentinel Spectrum does not kill adult fleas. Another product which kills adult fleas may be required occasionally to kill any adult fleas on the animal.
All animals in the household should be on an effective flea prevention program to ensure maximal effect of this product.
How to use the product
Sentinel Spectrum is given as an oral dosage once a month, preferably on the same date each month. It should be given with a full meal.
Animals are dosed according to weight and as such a growing animal's weight will need to be monitored to ensure the correct dose is given each month during the animal's growth phase.
Treatment can begin at 2 weeks of age in puppies but needs to be given again at 4, 8 and 12 weeks of age before continuing on the regular monthly dosing schedule.
Sizes
Four different sizes of product are available, each given according to the animal's weight.
Dogs up to 4kg - orange pack
Dogs 4-11kg - green pack
Dogs 11-22kg - yellow pack
Dogs 22-45kg - blue pack
Dogs over 45kg are dosed with the appropriate combination of tablets to equate to their weight. The packs are available in 6 and 12 packs.
Tips and tricks
In order to ensure continuity of coverage with Sentinel Spectrum, doses should be given on the same date each month. Many owners find the 1st of each month to be an easy date to remember. Dose dates should be recorded on the calendar for easy reference.
Sentinel Spectrum are a flavoured chewable tablet so dogs should readily accept the dosage. If they do not accept the tablet it can be given by placing the tablet at the back of the dog's tongue in the middle and then holding the muzzle closed and the head slightly elevated until the dog swallows. A veterinarian or veterinary nurse may be able to teach you this technique if required.
Dogs should only be given the tablet appropriate for their weight. Tablets should not be split and shared between animals.
In the case of severe flea infestations, a thorough cleaning of the animal's environment and bedding is recommended at the start of treatment.
Active ingredients
Sentinel Spectrum contains 3 active ingredients
Milbemycin oxime
Lufeneron
Praziquantel
Contraindications and warnings
Animals that are heartworm positive may have adverse reactions to Sentinel Spectrum; therefore all dogs should be heartworm tested and be free of both adult heartworms and microfilaria prior to starting on this product.
If a dose is missed, contact your veterinarian for advice.
In the case of overdose, contact your veterinarian or poisons information centre.
---
---
Sentinel Spectrum Chewables
Ratings & Reviews
Based on
32
Review(s)
Most Recent Reviews
Sentinel
Written by
Sharron's Pet Sitting
Feb 26, 2018
I have been using Joe's Pet meds for over 10 years and my dogs are extremely healthy and heartworm free
Fantastic product
Written by
Vivian
Sep 09, 2017
I have been using Spectrum on my little rat terriers for about 18 months now. It is the only product I have found that keeps my littlest guy flea free. He is very allergic to flea bites and gets so red and inflamed when bitten. He has been so much happier since I found this product! It is such a plus that it also takes care of heart worms and intestinal parasites! Love this product and love that I can get it for such a good price at Joes Pet Meds!
Satisfied Customer!
Written by
Sharon Cocina
Jul 10, 2017
I gave each of my dogs the Heartworm plus flea chewable and they took it with no problem... I've noticed that the little one has stopped itching.. The bigger one is just a little.. but less now. I will be ordering this "Sentinel product again soon... Thank you for your personal touch on the phone.. I wasn't able to get the order through on the web site so she took my order over the phone and was very helpful..
Wonderful Product!
Written by
Abi
Apr 20, 2017
I have purchased this product in the US and I love that the combination of the heartworm and flea and tick preventative. It's so nice to have this affordable option!
Great product
Written by
Evelyn
Mar 21, 2017
I've used Spectrum for a couple of years now. Decided to give it a try when I saw a couple of fleas on my dogs. It works great. I love that I can protect them from heartworms, fleas and intestinal worms all in one pill. My dogs love the flavor and think they're getting a treat. Would highly recommend it.
rchambers64@triad.rr.com
Written by
Robin
Mar 18, 2017
Love using this product as it does it all. Flea and heart worm control all in one and it is much cheaper than the vet's office. I have 4 dogs and it can get expensive from the vet. Love this site and love all their products.
Great as always
Written by
Marisue Kendall
Mar 12, 2017
I love this site, the products are quality and fabulous and worth the visit.
Simple and Easy!
Written by
Amber
Jan 16, 2017
My dogs love this "treat", as it's hard getting them to take other tablet medications. Just giving this to them once a month instead of struggling with the liquid or other tablets they don't like is so much easier!
Amazing: no worries!
Written by
lees
Dec 28, 2016
Not only does this product prevent heartworm, it protects against tapes, rounds, hooks and whips! No more mystery diarrhea, expensive stool sampling, deworming, nor heartworm tests! My dogs are on this year-round (I live in Southern California) so this is also a money-saving investment in their health.
I love Joes pet meds
Written by
Elaine
Nov 24, 2016
My Yorkie loved the taste. I loved the price! It took 2 weeks to get it (10 business days), so don't wait too long to order. Anyway, it was well worth waiting for. I recommend Joe's Pet Meds for quality pet products and very reasonable pricing.