Joe's Pet Meds


Ratings & Reviews
Care To Give Us A Feedback?
Write a review here and let the world know what you think about our service, prices, product range or shipping.
If you would like to review a specific product then please search for the product you would like to review and place your review on that page instead.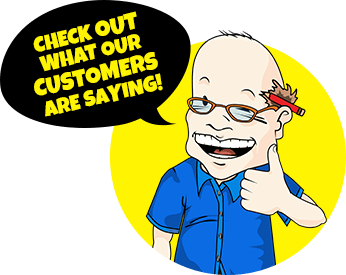 Advantage Flea Control
Advantage Flea Control
treatment works fast, providing relief from fleas within minutes.

breaks the life cycle of fleas by killing them before they lay eggs.
convenient medication is easy to apply and will treat and prevent fleas for at least one month per application.
water-resistant, so it kills fleas even after shampooing, swimming or exposure to rain or sunlight.
Sorry, but this item is sold out. View others like it below
Style Number: BAY-ADV-CONFIG
Product Detail: Advantage Flea Control
Advantage is the fastest topical solution and proven to stop fleas from biting in 3 - 5 minutes after application. Advantage kills 98-100 percent of fleas within 12 hours of initial application. In addition, one convenient treatment lasts for up to one month. Advantage kills fleas before they have a chance to lay eggs, so their life cycle is broken. Advantage also inhibits larval development in your pet's surroundings by more than 99 percent. Advantage is water-resistant, so it kills fleas even after a shampooing, swimming or exposure to rain or sunlight. So, your cat can enjoy his or her normal activities without worry. Advantage is so gentle it can be used on eight-week-old kittens. The gentleness and effectiveness of Advantage has been proven in extensive and thorough domestic animal safety studies, so you can use Advantage with confidence. Advantage can be used on your pet no matter what its size.
Each tube contains: IMIDACLOPRID
Directions for use: Use the top of the cap to break seal of tube. Part hair between the shoulder blades until skin is visible. Place the tip of the tube on the skin and squeeze tube firmly to apply solution directly to the skin.
---
---
Advantage Flea Control
Ratings & Reviews
Based on
100
Review(s)
Most Recent Reviews
saylor.sandra@gmail.com
Written by
Sandy
Jul 31, 2018
We've been using Advantage for cats for several years and see no fleas whatsoever, even though the cats can go outside. There have also been no adverse reactions among several cats. Of course it does not prevent ticks but they appear very minimal as well. Joe's has always provided good-quality products and we have been pleased with everything we have purchased through this website.
Advantage
Written by
PJ
Sep 19, 2017
It works well for our furry babies. Use it monthly on each of them
Crazy Joes, Crazy Prices!
Written by
Ricky
Jun 22, 2017
Best prices and great products, the only place I shop for my animals!
Praise for Advantage flea control
Written by
Elaine
Apr 27, 2017
I've purchased this product for my dogs for over 10 years and they all stayed flea free. I have tried other flea products which were not as effective and they were smelly. Thank-you Joe!
jriley4u@aol.com
Written by
Janice
Dec 07, 2016
This is the only thing I've found that works in getting rid of fleas on my cats completely. None of them had any bad reactions to it. I have 7 cats.
Easy and effective
Written by
Tricia
Sep 23, 2016
I switched my dog to this from Frontline Plus a few years ago after we suddenly had fleas despite using the medication. We haven't had a problem since. In fact, I'm late in reapplying this month's dose and found a couple of fleas, but they're lazy and not jumping, so the medicine is still doing its best even now.
Great stuff
Written by
Dennis Polasky
Aug 31, 2016
We have used this flea med on three different cats. Never had a single flea. Thanks!
Advantage is the best!
Written by
Jeanne Ruth
Jul 18, 2016
I have used Advantage flea and tick control for years. I tried Frontline once because it was the only flea control my Vet offered, but it simply did not work. The fleas were back within two weeks. Advantage has never let me down. I love it!
This really works!
Written by
Michelle
Jun 29, 2016
I have used Advantage Flea Control for years, because it consistently keeps fleas off of my cat! I always make sure I am stocked from Joe's Pet Meds.
Worth the price
Written by
Mark
Jun 21, 2016
I have tried several flea medications and I believe this is the most effective and is easiest to apply. The price Joe's offers is much better than what I pay at the stores. Would strongly recommend this product and Joe's products.