Joe's Pet Meds


Ratings & Reviews
Care To Give Us A Feedback?
Write a review here and let the world know what you think about our service, prices, product range or shipping.
If you would like to review a specific product then please search for the product you would like to review and place your review on that page instead.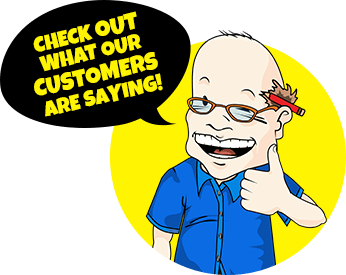 Drontal Allwormer for Dogs
Drontal Allwormer for Dogs
Highly effective dewormer for the treatment of all eleven gastrointestinal worms including roundworms,hookworms,whipworms and tapeworms.
May be given safely to all dogs including puppies and pregnant and lactating females.
Protects the health of your dog and your family.
GENERIC NOW AVAILABLE
SELECT THE GENERIC OPTION TO SAVE $$$
Style Number: BAY2442-CONFIG
Product Detail: Drontal Allwormer for Dogs
Drontal Allwormer for Dogs
Drontal is indicated for the control of all gastrointestinal worms in dogs including roundworm (Toxocara canis, Toxascaris leonina), hookworm (Ancylostoma caninum, Ancylstoma braziliense, Ancylostoma ceylanicum and Uncinaria stenocephala), whipworm (Trichuris vulpis), and tapeworm (Echinococcus granulosus, Diplylidium caninum, Taenia spp., Taenia ovis, Taenia piriformis, and Taenia hydatigena). In addition, it controls the shedding of oocytes of the protozoal parasite, Giardia sp.
What are the active ingredients in Drontal Allwormer for Dogs?
Active ingredients:
praziquantel

pyrantel

febantel
How Drontal Allwormer for Dogs works
Drontal starts working as soon as it is ingested. Worms, if present, may or may not appear in the droppings for up to 48 hours after treatment.
How can you properly administer Drontal Allwormer for Dogs?
Drontal is administered orally. The frequency of administration is dependent on the age of the puppy and what other parasite prevention products the puppy or dog is receiving. This is due to the fact that many products may already control several of the gastrointestinal worms that dogs can be affected by.
As a general rule puppies should be wormed at 2, 4, 8, and 12 weeks of age and then every month until they are 6 months of age. After this they are wormed every 3 months or as advised by a veterinarian. In areas where hydatid tapeworm is a problem dogs should be wormed every 6 weeks. Local veterinary advice should be sought on this matter. For the treatment of Giardia sp. Drontal needs to be given for 3 consecutive days and repeated as per veterinary advice.
Is Drontal Allwormer safe for all dogs?
Drontal is safe to use in all dogs including old dogs, young pups, working dogs, and greyhounds as well as pregnant and lactating bitches. Drontal should be given to bitches prior to mating, to pregnant bitches sometime in the last 10 days before whelping and again 2 and 4 weeks after whelping.
---
---
Drontal Allwormer for Dogs
Ratings & Reviews
Based on
2
Review(s)
Most Recent Reviews
pet wormer
Written by
patticake
Dec 06, 2017
Love the price!
Drontal for Puppies
Written by
Kim
Sep 12, 2015
I am a breeder of Great Danes and have found this to be one of the best wormers for our puppies. It comes in a liquid which is easy to give and pups seem to like it. I love the fact that it covers pretty much all worms not just some. Have been using it for a couple years now and have been recommending Joes Pet Meds to all of my breeder friends. Thanks again Joe for making so many meds easily accessible and affordable.