Joe's Pet Meds


Ratings & Reviews
Care To Give Us A Feedback?
Write a review here and let the world know what you think about our service, prices, product range or shipping.
If you would like to review a specific product then please search for the product you would like to review and place your review on that page instead.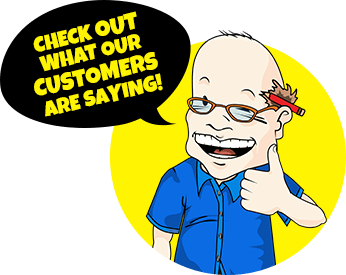 Drontal Allwormer for Dogs
Drontal Allwormer for Dogs
Highly effective dewormer for the treatment of all eleven gastrointestinal worms including roundworms,hookworms,whipworms and tapeworms.
May be given safely to all dogs including puppies and pregnant and lactating females.
Protects the health of your dog and your family.
GENERIC NOW AVAILABLE
SELECT THE GENERIC OPTION TO SAVE $$$
Style Number: BAY2442-CONFIG
Product Detail: Drontal Allwormer for Dogs
Drontal Alllwormer Tablets for Dogs
The combination of ingredients in Drontal for Dogs treats all eleven gastrointestinal worms in dogs including roundworms (Toxocara, Toxascaris), hookworms (Ancylostoma sp., Uncinaria sp.), whipworms (Trichuris) and tapeworms (Echinococcus, Dipylidium, Taenia sp.). This product does not prevent heartworm disease.
Warnings, Side Effects and Drug Interactions: Drontal may be given to dogs of all ages, including puppies and pregnant and lactating females. Drontal may be safely given in conjunction with other treatments such as heartworm prevention or flea and tick preventatives. On rare occasions, some dogs vomit when Drontal is administered.
Dosage and Administration:Dosing is weight based. Round the dose up to the nearest half tablet. Puppies should be treated at 2 ,4, 8 and 12 weeks of age, then at 4, 5 and 6 months. Adult dogs should be treated 3 monthly, or if in a Hydatids area, 6 weekly. Persistent infection with whipworm may also require 6 to 8 weekly treatments. Pregnant animals should be treated at the time of mating, 10 days before the pups are born, then at 2 and 4 weeks after whelping, in addition to the usual adult treatments.
Product contains: PYRANTEL EMBONATE, FEBANTEL & PRAZIQUANTEL
Storage: Store below 30 deg. C (room temperature).
Manufacturer: Bayer Australia Ltd
---
---
Drontal Allwormer for Dogs
Ratings & Reviews
Based on
2
Review(s)
Most Recent Reviews
pet wormer
Written by
patticake
Dec 06, 2017
Love the price!
Drontal for Puppies
Written by
Kim
Sep 12, 2015
I am a breeder of Great Danes and have found this to be one of the best wormers for our puppies. It comes in a liquid which is easy to give and pups seem to like it. I love the fact that it covers pretty much all worms not just some. Have been using it for a couple years now and have been recommending Joes Pet Meds to all of my breeder friends. Thanks again Joe for making so many meds easily accessible and affordable.