Joe's Pet Meds


Ratings & Reviews
Care To Give Us A Feedback?
Write a review here and let the world know what you think about our service, prices, product range or shipping.
If you would like to review a specific product then please search for the product you would like to review and place your review on that page instead.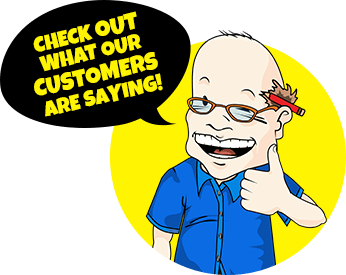 Drontal Allwormer for Cats
Drontal Allwormer for Cats
Vets┐ first line choice of dewormer for over 20 years
Comprehensive spectrum of activity against all worms
Safe, single dose, gentle, effective treatment
No starvation is needed before or after treatment
Can be given directly to the dog or disguised in food
GENERIC NOW AVAILABLE
SELECT THE GENERIC OPTION TO SAVE $$$
Style Number: BAY263-CONFIG
Product Detail: Drontal Allwormer for Cats
Drontal for Cats controls all gastrointestinal worms in cats, including roundworms (Toxocara cati, Toxascaris leonina), hookworms (Ancylostoma tubaeforme, A. braziliense, Uncinaria stenocephala), and tapeworms (Dipylidium caninum, Taenia taeniaeformis).
Warnings, Side Effects and Drug Interactions: Drontal is safe to use in elderly animals, kittens, pregnant and nursing females and in show animals. This medication is not formulated for dogs and is not suitable for use in canines. Drontal for Cats may be safely combined with other treatments, such as flea and tick treatments.
Dosage and Administration: Administer orally on an empty stomach. Dosing is based on bodyweight. Kittens should be wormed at 6, 8, 10 and 12 weeks, then at least every 3 months throughout adulthood. Females should be treated prior to mating,10 days before the kittens are born, then at 2 and 4 weeks after kittening, in addition to the usual adult treatments.
Product contains: PYRANTEL EMBONATE & PRAZIQUANTEL
Storage: Store below 30 deg. C (room temperature).
Manufacturer: Bayer Australia Ltd
---
---
Drontal Allwormer for Cats
Ratings & Reviews
Based on 0 Review(s)