Joe's Pet Meds


Ratings & Reviews
Care To Give Us A Feedback?
Write a review here and let the world know what you think about our service, prices, product range or shipping.
If you would like to review a specific product then please search for the product you would like to review and place your review on that page instead.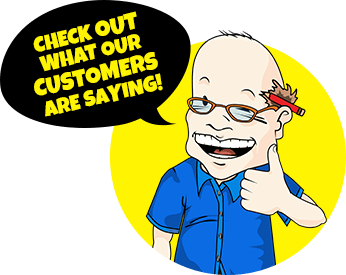 Droncit
Droncit
Droncit tapewormer prevents and controls all species of tapeworms in dogs & cats with 100% efficiency.
Each tablet contains: PRAZIQUANTEL
Directions for use: 1 tablet per 22 lbs (10kg) bodyweight for dogs and 1/2 tablet per 11 lbs (5kg) bodyweight for cats to be given every 3 months, or as recommended by a veterinarian. Droncit should be given as a single dose by mouth. Fasting prior to dosing is not necessary.
Want the same effective product at a fraction of the price? Try our generic Droncit alternative!
Sorry, but this item is sold out. View others like it below
Style Number: BAY2440-CONFIG
Product Detail: Droncit
Droncit is effective in killing tapeworms, including the hydatid tapeworm, Echinococcus granulosus, flea tapeworm, Dipylidium caninum and Taenia sp. in dogs and cats. It is also effective against the zipper worm, Spirometra erinacei, at higher dosages.
Dosage and Administration: In dogs, the usual dose rate is 1 tablet per 10 kg bodyweight.
In cats, the usual dose rate is 1/2 tablet per 5 kg bodyweight.
It is not necessary to fast animals prior to dosing.
If in a hydatids area, repeat dosing at 6 weekly intervals. In other areas, 3 monthly dosing for tapeworms is adequate in most cases.
To treat Spirometra erinacei, give 4 times the usual dosage.
Product contains: PRAZIQUANTEL.
Storage: Store below 30 deg. C (room temperature).
Manufacturer: Bayer Australia Ltd
---
---
Droncit
Ratings & Reviews
Based on 0 Review(s)