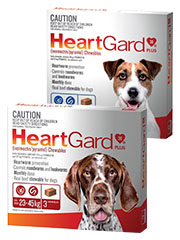 Review Tips
Explain why you like or dislike the product, focusing your comments on the product's features & functionality and your own experience using the product.
Limit your review to 300 words or less.
Avoid single-word reviews, bad language, contact information (email addresses, phone numbers, etc.), URLs, time-sensitive material or alternative ordering information.
Heartgard Plus Chewables
Product Rating:
Based on 222 Review(s)