Joe's Pet Meds


Ratings & Reviews
Care To Give Us A Feedback?
Write a review here and let the world know what you think about our service, prices, product range or shipping.
If you would like to review a specific product then please search for the product you would like to review and place your review on that page instead.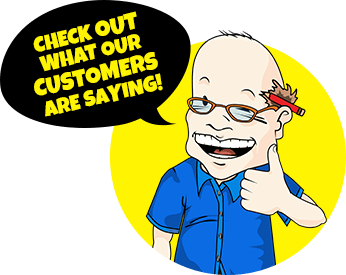 Simparica TRIO
Simparica TRIO
Simparica TRIO provides protection against fleas, ticks, heartworms, and intestinal worms
Persistent flea and tick killing activity for 5 weeks
Starts killing fleas within 4 hours and ticks within 8 hours
Prevents heartworm disease
Treats and controls hookworms and roundworms
Style Number: SIMPARICA-TRIO
Product Detail: Simparica TRIO
Simparica TRIO
Provide triple protection against fleas and ticks, heartworm, and intestinal worms with Simparica TRIO. Simparica TRIO is the first medication that fights and provides adequate protection against five types of ticks. One dose can give total protection against major threats in dogs.
How Simparica TRIO works
Simparica TRIO is FDA-approved and formulated to prevent heartworm disease caused by Dirofilaria immitis and to treat and control roundworm (immature adult and adult Toxocara canis and adult Toxascaris leonina) and adult hookworm (Ancylostoma caninum and Uncinaria stenocephala) infections.
Choosing Simparica TRIO eliminates adult fleas (Ctenocephalides felis) and is indicated for the treatment and prevention of flea infestations, and the treatment and control of tick infestations with Amblyomma americanum (lone star tick), Amblyomma maculatum (Gulf Coast tick), Dermacentor variabilis (American dog tick), Ixodes scapularis (black-legged tick), and Rhipicephalus sanguineus (brown dog tick) for one month in dogs and puppies 8 weeks of age and older, and weighing 2.8 pounds or greater.
What are the active ingredients of Simparica TRIO?
Active ingredients:
sarolaner
moxidectin
pyrantel pamoate
How can Simparica TRIO be administered to dogs?
Simparica TRIO is given orally once a month, at the recommended minimum dose of 0.54 mg/lb (1.2 mg/kg) sarolaner, 0.011 mg/lb (24 µg/kg) moxidectin, and 2.27 mg/lb (5 mg/kg) pyrantel (as pamoate salt).
Simparica TRIO can be offered to the dog with or without food. Care should be taken to ensure that the dog consumes the complete dose and that part of the dose is not lost or refused. If a dose is missed, give Simparica TRIO immediately and resume monthly dosing.
For heartworm prevention, Simparica TRIO should be administered at monthly intervals year?round or at least within one month of the animal's first seasonal exposure to mosquitoes and continuing until at least 1 month after the dog's last seasonal exposure. When replacing a monthly heartworm preventive product, Simparica TRIO should be given within one month of the last dose of the former medication.
For flea treatment and prevention, Simparica TRIO should be administered year?round at monthly intervals or started at least one month before fleas become active. To minimize the likelihood of flea re?infestation, it is important to treat all dogs and cats within a household with a flea control product.
For tick treatment and control, Simparica TRIO should be administered year?round at monthly intervals or started at least one month before ticks become active.
What are the precautions when using Simparica TRIO?
Prior to administration of Simparica TRIO, dogs should be tested for existing heartworm infections. Infected dogs should be treated with an adulticide to remove adult heartworms. Simparica TRIO is not effective against adult D. immitis. The safe use of Simparica TRIO has not been evaluated in breeding, pregnant, or lactating dogs.
---
---
Simparica TRIO
Ratings & Reviews
Based on 0 Review(s)