Joe's Pet Meds


Ratings & Reviews
Care To Give Us A Feedback?
Write a review here and let the world know what you think about our service, prices, product range or shipping.
If you would like to review a specific product then please search for the product you would like to review and place your review on that page instead.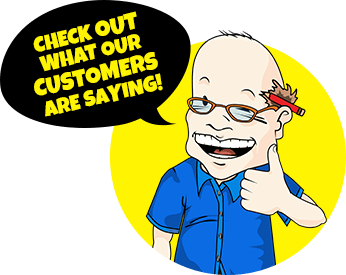 Simparica
Simparica
Simparica chewables are safe, monthly flea and tick protection for dogs that start working fast and remain effective all month long.
Starts killing fleas within 3 hours and ticks within 8 hours and keeps going strong for 35 days without losing effectiveness at the end of the month
Provides rapid relief for pets with existing flea infections, even dogs with flea allergies
Prevents and controls home flea infestations, killing fleas before they can lay eggs
Style Number: SIMPARICA-CONFIG
Product Detail: Simparica
Simparica
Simparica starts killing fleas within 3 hours and ticks within 8 hours, and it keeps going strong for 35 days without losing effectiveness at the end of the month. Studies also show that Simparica blocked the transmission of Lyme disease from deer ticks.
What is the active ingredient in Simparica?
Active ingredient:
How Simparica works
Simparica kills adult fleas, and is indicated for the treatment and prevention of flea infestations (Ctenocephalides felis), and the treatment and control of tick infestations [Amblyomma americanum (lone star tick), Amblyomma maculatum (Gulf Coast tick), Dermacentor variabilis (American dog tick), Ixodes scapularis (black-legged tick), and Rhipicephalus sanguineus (brown dog tick)] for one month in dogs 6 months of age or older and weighing 2.8 pounds or greater. Simparica is indicated for the prevention of Borrelia burgdorferi infections as a direct result of killing lxodes scapularis vector ticks.
How can you properly administer Simparica?
Simparica is given orally once a month at the recommended minimum dosage of 0.91 mg/lb (2 mg/kg). Simparica can be offered by hand, in the food, or administered like other tablet medications. Care should be taken that the dog consumes the complete dose, and treated animals should be observed for a few minutes to ensure that part of the dose is not lost or refused. If a dose is missed, administer SIMPARICA and resume a monthly dosing schedule. Simparica should be administered at monthly intervals.
What are the precautions in using Simparica?
Sarolaner is a member of the isoxazoline class. This class has been associated with neurologic adverse reactions including tremors, ataxia, and seizures. Seizures have been reported in dogs receiving isoxazoline class drugs, even in dogs without a history of seizures. Use with caution in dogs with a history of seizures or neurologic disorders. The safe use of Simparica has not been evaluated in breeding, pregnant, or lactating dogs.
---
---
Simparica
Ratings & Reviews
Based on 0 Review(s)