Joe's Pet Meds


Ratings & Reviews
Care To Give Us A Feedback?
Write a review here and let the world know what you think about our service, prices, product range or shipping.
If you would like to review a specific product then please search for the product you would like to review and place your review on that page instead.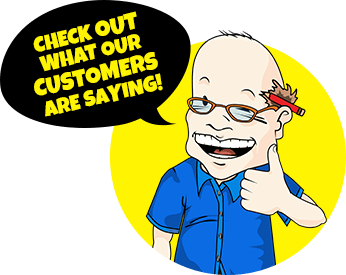 Seresto
Seresto
Easy-to-use, an odorless collar that kills and repels fleas and ticks for 8 continuous months
Aids in the treatment and control of sarcoptic mange and kills lice
Water-resistant
Style Number: SERESTO-CONFIG
Product Detail: Seresto
Seresto
Seresto is different from conventional flea and tick collars. It employs a novel blend of materials, enabling a safe, controlled, low-dose release of active ingredients over 8 months. This provides excellent protection for your pets, not only killing fleas and ticks but also repelling ticks before they bite, helping to protect your pet from the diseases these parasites can spread.
What are the active ingredients in Seresto?
Active ingredients:
How Seresto works
The Bayer Polymer Matrix System ensures that both active ingredients are slowly and continuously released in low concentrations from the collar towards the animal. This avoids peak concentrations and ensures that concentrations of both active ingredients are present in the pet's haircoat during the entire efficacy period. The active ingredients spread from the site of direct contact over the entire skin surface.
Is Seresto still effective after giving your pet a bath?
Seresto is water-resistant and remains effective following a shampoo treatment, swimming, or after exposure to rain or sunlight. Use only one collar per animal. Fit collar around your pet's neck, allowing for 2 fingers to fit between the collar and your pet's neck to ensure a comfortable, yet snug fit.
Under normal conditions, effectiveness lasts for 8 months. In order to maintain an eight-month duration, dogs must be bathed more than once per month. For dogs that swim once a month or more, the control duration is reduced to 5 months for flea control and reduced to 7 months for tick control. There is no need to remove the collar for bathing. Please use a non-stripping, pet shampoo.
---
---
Seresto
Ratings & Reviews
Based on
3
Review(s)
Most Recent Reviews
Love this product
Written by
Lezlie Rodivich
Dec 29, 2017
I have been using Seresto Flea collar's on both my dogs for months now and absolutely love it. I was skeptical at first, but it has not only worked for the total of 8 months, but there is no smell. Also, I don't have to go chasing my dogs around to try and put a topical on their back. Just reordered my 3rd collar today.
Great Product
Written by
Virginia
Nov 18, 2017
Works greats! Doesn't smell or irritate my dog or cat's neck, and I love that it works for up to eight months and works on fleas and ticks.
Fantastic effective flea meds that actually works!
Written by
Wendell Cochran
Sep 19, 2017
Have used this product for both my dogs and my cat. It actually exceeds effectiveness for more than the prescribed 9 months -- more like a full year. Eliminates the need to remember to reapply liquid every month or a flea collar every three months. And, it never irritated my pets skin. The cost may seem a little pricey, but when a product works absolutely, the cost seems minimal for the length of time it kills both fleas and ticks completely. .