Joe's Pet Meds


Ratings & Reviews
Care To Give Us A Feedback?
Write a review here and let the world know what you think about our service, prices, product range or shipping.
If you would like to review a specific product then please search for the product you would like to review and place your review on that page instead.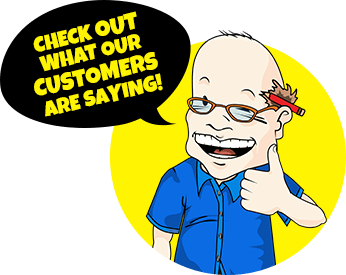 Revolution Plus for Cats
Revolution Plus for Cats
Revolution Plus for cats and kittens against fleas, ticks, ear mites, roundworms, hookworms, and heartworms.
Simple-to-apply, quick-drying, small-volume, monthly topical solution.
Revolution Plus combines the proven broad-spectrum protection of selamectin with the advanced flea- and tick-killing power of sarolaner.
In two clinical studies, Revolution Plus was 100% effective in preventing heartworm infections with Dirofilaria immitis.
Style Number: PFI04-CONFIG
Product Detail: Revolution Plus for Cats
Manufactured by Zoetis Australia.
INDICATIONS:
REVOLUTION PLUS is indicated for the prevention of heartworm disease caused by Dirofilaria immitis. REVOLUTION PLUS kills adult fleas (Ctenocephalides felis) and is indicated for the treatment and prevention of flea infestations, the treatment and control of tick infestations with Ixodes scapularis (black-legged tick), Amblyomma maculatum (Gulf Coast tick) and Dermacentor variabilis (American dog tick), the treatment and control of ear mite (Otodectes cynotis) infestations, and the treatment and control of roundworm (Toxocara cati) and intestinal hookworm (Ancylostoma tubaeforme) infections for one month in cats and kittens 8 weeks and older, and weighing 2.8 pounds or greater.
DOSAGE AND ADMINISTRATION:
The recommended minimum dosage is 2.7 mg selamectin per pound (6 mg/kg) of body weight and 0.45 mg sarolaner per pound (1 mg/kg) of body weight. Administer the entire contents of a single tube (or two tubes in combination for cats weighing over 22 pounds) of REVOLUTION PLUS topically in accordance with the following table.
* Cats over 22 lbs should be treated with the appropriate combination of tubes.
Recommended for use in cats and kittens 8 weeks of age or older.
Body Weight(lbs)
Tube Cap Color
Tube Volume (mL)

Tube Contents
Selamectin (mg/tube)
Sarolaner (mg/tube)

2.8 - 5.5
gold
0.25
15
2.5
5.6 - 11
orange
0.5
30
5
11.1 - 22*
green
1
60
10
HOW TO USE REVOLUTION PLUS FOR CATS:
Firmly press the cap down to puncture the seal on the REVOLUTION PLUS tube; a clicking sound will confirm that the cap has successfully punctured the seal. Remove the cap and check to ensure that the tip of the tube is open. To administer the product, part the hair on the back of the animal at the base of the neck in front of the shoulder blades until the skin is visible. Place the tip of the tube on the skin and squeeze the tube 3 or 4 times to empty its entire contents directly on to the skin in one spot. Keeping the tube squeezed, drag it away from the liquid and lift to remove. Check the tube to ensure that it is empty.

Do not massage the product into the skin. Due to alcohol content, do not apply to broken skin. Avoid contact between the product and fingers. Do not apply when the hair coat is wet. Stiff hair, clumping of hair, hair discoloration, or a slight powdery residue may be observed at the treatment site in some cats. These effects are temporary and do not affect the safety or effectiveness of the product. Discard empty tubes in your ordinary household refuse.

The effectiveness of REVOLUTION PLUS against D. immitis after bathing has not been evaluated. Bathing or shampooing the cat 24 hours after treatment does not reduce the effectiveness of topical selamectin, one of the ingredients of REVOLUTION PLUS, against D. immitis
IMPORTANT SAFETY INFORMATION:
The safe use of REVOLUTION PLUS has not been established in kittens less than 8 weeks old or in breeding, pregnant or lactating cats. Reported side effects in clinical trials included lethargy and anorexia. Use with caution in cats with a history of neurologic disorders. Sarolaner, one of the ingredients in REVOLUTION PLUS, is a member of the isoxazoline class, which has been associated with adverse reactions such as tremors, ataxia, and seizures. Reactions have occurred in cats with or without a history of neurologic disorders. In humans, REVOLUTION PLUS may be irritating to skin and eyes.
STORAGE CONDITIONS:
Store at or below 30°C (86°F).
---
---
Revolution Plus for Cats
Ratings & Reviews
Based on 0 Review(s)