Joe's Pet Meds


Ratings & Reviews
Care To Give Us A Feedback?
Write a review here and let the world know what you think about our service, prices, product range or shipping.
If you would like to review a specific product then please search for the product you would like to review and place your review on that page instead.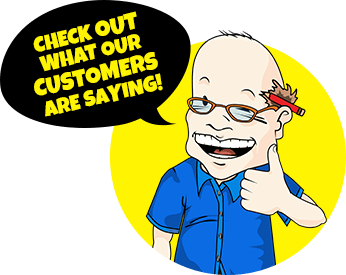 Generic Revolution for Cats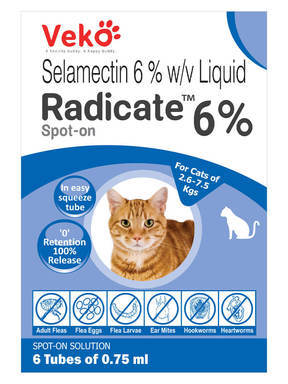 Generic Revolution for Cats
Kills adult fleas, flea eggs and flea larvae in the environment. Treats, controls and prevents flea infestations. Controls flea allergy dermatitis.
For the prevention of heartworm disease (with monthly administration) caused by Dirofilaria Immitis.
For the treatment of ear mites (Otodectes Cynotis), adult roundworms (Toxocara Cati), adult intestinal hookworms (Ancylostoma Tubaeforme), and biting lice infestations caused by Felicola Subrostratus.
Style Number: RADICATE
Product Detail: Generic Revolution for Cats
Radicate for Cats
Radicate for Cats is also used to prevent heartworm infection but cats should be tested by their veterinarian for heartworm prior to beginning treatment. Radicate for Cats will also kill adult fleas, flea larvae and eggs in contact with the treated animal and prevent affected eggs from hatching. Flea control is therefore managed well with this product. Radicate for Cats will also treat and control ear mites, roundworms and hookworms in cats.
Radicate for Cats is a safe and simple way to protect your pet from a range of common parasites. It prevents heartworm disease while treating and controlling fleas (including flea eggs and larvae) and ear mites, hookworms and roundworms. This effective medication is applied to the skin of your pet once a month.
Each tube contains: SELAMECTIN
Directions for use: Depress the cap to puncture the seal, then remove the cap. Part the hair on the back of the animal in front of the shoulder blades until the skin is visible. Place the tip of the tube on the skin and squeeze the tube to empty its entire contents directly on to the skin.
---
---
Generic Revolution for Cats
Ratings & Reviews
Based on 0 Review(s)