Joe's Pet Meds


Ratings & Reviews
Care To Give Us A Feedback?
Write a review here and let the world know what you think about our service, prices, product range or shipping.
If you would like to review a specific product then please search for the product you would like to review and place your review on that page instead.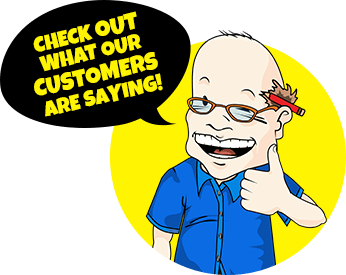 Bravecto Spot On for Cats
Bravecto Spot On for Cats
For the treatment of flea and tick infestation in cats.
A systemic insecticide and acaricide that provides immediate and persistent flea and tick killing activity for up to 12 weeks.
It can be used as a part of a treatment strategy for the control of Flea Allergy Dermatitis (FAD).
Style Number: BRAVEC-SPOT-CONFIG
Product Detail: Bravecto Spot On for Cats
Bravecto Spot-On for Cats
Get fast active killing action for the fleas and ticks in your cats using Bravecto Spot On for Cats. This is an easy to administer spot-on treatment, killing fleas that cause Flea Allergy Dermatitis (FAD). Bravecto is a veterinary medicinal product, a systemic insecticide and acaricide that contains persistent and immediate flea (Ctenocephalides felis) and tick (Ixodes ricinus) killing activity for 12 weeks.
How Bravecto spot-on works
BRAVECTO Topical Solution for Cats is a treatment approved by the FDA for cats and kittens at least six months old and weighing at least 2.6 lbs. Applying one pipette of Bravecto can kill and protect cats from Ixodes scapularis (black-legged tick) for up to 12 weeks and Dermacentor variabilis (American dog tick) for 8 weeks.
What are the active ingredients of Bravecto spot-on for Cats?
Active ingredient:
Inactive ingredients:
dimethylacetamide
glycofurol
diethyltoluamide
acetone
How can Bravecto be administered to cats?
Administer Bravecto Spot-On for Cats as a single dose every 12 weeks. This topical solution may be administered every 8 weeks in case of potential exposure to Dermacentor variabilis (American dog tick).
Each pipette delivers:
Weight (kg) Weight (lbs) Pipette content (ml) Fluralaner(mg)
Small cats 1.2-2.8 kg 3-6 lbs 0.4 112.5
Medium-sized cats >2.8-6.25 kg >6-14 lbs 0.89 250
Large cats >6.25-12.5 kg >14 lbs 1.79 500
Each ml contains 280mg fluralaner. For cats above 12.5 kg body weight, use a combination of two pipettes that most closely matches the body weight.
What are the steps for the right application of Bravecto?
Step 1: Immediately before use, open the sachet and remove the pipette. The pipette should be held by the base or by the upper rigid portion below the cap in an upright position (tip up) for opening. The twist-and-use cap should be rotated clockwise or counter-clockwise for one full turn. The cap will stay on the pipette; it is not possible to remove it. The pipette is open and ready for application when the breaking of the seal is felt.
Step 2: The cat should be standing or lying with its back horizontal for easy application. Place the pipette tip on the base of the skull of the cat.
Step 3: Squeeze the pipette gently and apply the entire contents directly to the cat's skin. The product should be applied on cats up to 6.25 kg body weight in one spot at the base of the skull and in two spots on cats greater than 6.25 kg body weight.
Treatment schedule: For optimal control of tick and flea infestation, the product should be administered at intervals of 12 weeks.
Pet Shed sells the Australian or UK-registered version of Bravecto. BRAVECTO™ is a trademark of Intervet International B.V., a subsidiary of Merck & Co., Inc.
---
---
Bravecto Spot On for Cats
Ratings & Reviews
Based on
3
Review(s)
Most Recent Reviews
Works well
Written by
C
Jun 20, 2019
As far as pet meds go, I prefer to use as few as possible for the health of my pets. So I only give 4 stars max because I still believe in a perfect world, my cats would be better off without this. Anyway, since it is necessary for them to be able to be happy and enjoy the outdoors, it works well. I've never had an issue with effectiveness or side effects. It is alcohol-based so absorbs quickly into the skin, which is great. You just need to know to apply it to the skin, as applying to the fur won't cut it--it will evaporate rather than reaching the skin. I often have to apply in a few spots because it's too much liquid to all go in one spot (they are medium-hair, perhaps application is easier for short-hair cats). I appreciate that it is a 3 month dose, so it's less to keep track of, and is more affordable this way.
Excellent Product
Written by
Cheryl
Oct 06, 2017
I just started using this on my cats. I have used Bravecto on my dog for years with great results so I decided to try this. Love, love, love this! My cats are indoor/outdoor in Southeast Texas where we have Texas size fleas. This product has worked like a charm and I have not seen a flea in 3 months. Just reordered for all my hair babies. Happy cats happy Momma.
Great Product
Written by
Debbie
Feb 02, 2017
We have 7 cats. They don't roam around but somehow became infested with fleas. I bought this product and it completely took care of the problem. We are going into month 3, and they are still flea free.