Joe's Pet Meds


Ratings & Reviews
Care To Give Us A Feedback?
Write a review here and let the world know what you think about our service, prices, product range or shipping.
If you would like to review a specific product then please search for the product you would like to review and place your review on that page instead.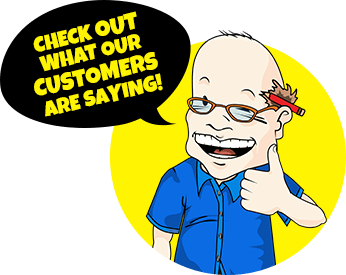 Kiltix Flea & Tick Collar for Dogs by Bay-o-Pet
Kiltix Flea & Tick Collar for Dogs by Bay-o-Pet
Aids in control of The Paralysis Tick for 6 weeks
Controls Brown and Bush Ticks for 5 months
Controls fleas for 5 months
Kills and repels ticks
Style Number: BAY359-CONFIG
Product Detail: Kiltix Flea & Tick Collar for Dogs by Bay-o-Pet
Kilitix Collar For Dogs
Bay-O-Pet Kiltix collar is used for the control of paralysis ticks for 6 weeks and prevention of fleas and other ticks for 5 months. The Kiltix collar is a plastic resin collar, weighing 45gms. This collar should be worn continuously. Please remember daily searching for paralysis ticks is advisable (especially in paralysis tick areas), and removal of any tick found is a wise precaution.
What are the active ingredients in Kilitix?
Active ingredients:
How Kilitix Collar For Dogs works
In dogs with very thick double coats, it may take up to 1 week for the Bay-O-Pet Kiltix Collar to establish effective levels in heavily coated areas of the body. The Kiltix Collar resists the effects of water, however, it is recommended that it be removed during bathing. Constant swimming and bathing will remove insecticide from the coat and may cause diminished flea and tick control.
How can you properly administer Kilitix?
The Bay-o-Pet Tick Collar is placed around the dog's neck and left on continuously for the effective period of the product - that is 6 weeks for paralysis tick control; 5 months for flea control; 5 months for control of the brown and bush tick.
The product should be removed from the packaging, unrolled and the plastic removed from the smooth inner side prior to placing around the animal's neck. The free end should then be pulled through the clasp and tightened to the desired length around the dog's neck.
Ensure the dog cannot chew on the collar as ingestion may be toxic to the animal and cause neurological symptoms to develop. Seek veterinary attention immediately if this occurs.
What are the precautions of using Kilitix?
Do not allow pets to chew on the collar. Do not use in conjunction with any other parasite product containing anti-cholinesterase ingredients. Do not use on puppies under the age of 3 months. Do not use Advantix II on cats. Observe the skin around the collar regularly when first worn to check for signs of irritation. If irritation occurs discontinue use immediately.
---
---
Kiltix Flea & Tick Collar for Dogs by Bay-o-Pet
Ratings & Reviews
Based on 0 Review(s)